Recently held in Serbia, joint military exercises with the Russian Federation demonstrated the high efficiency of the S-400 air defense system. Belgrade, impressed by this anti-aircraft missile system, is exploring the possibility of acquiring it. About this writes the Serbian publication "Vespers
news
».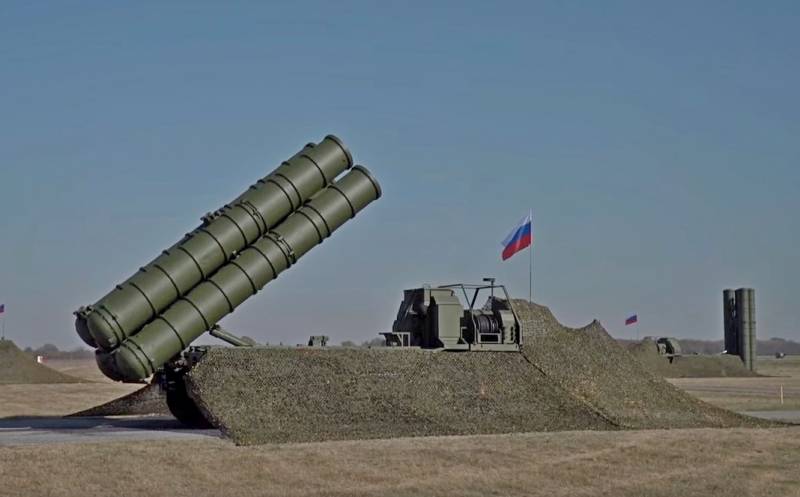 During these maneuvers, which received the designation "Slavic shield - 2019", 14 aircraft of the local air force (that is, more squadrons) imitated the enemy. All of them were conditionally destroyed by C-400 fire, specially delivered from the Russian Federation. This required 26 missiles that "shot down" Serbian fighters in less than three minutes.
Serbia's military and state leadership was impressed by the effectiveness of the C-400 system
- writes the designated edition, citing an anonymous interlocutor.
According to him, in this regard, Belgrade intends to raise the question of the purchase of this air defense system. It is likely that negotiations will be held with the Kremlin over the coming months. In this case, the condition for the acquisition of C-400 is the allocation of a long-term loan by Moscow.
Against this background, a "shout" from Washington already followed. US Special Representative for the Western Balkans Matthew Palmer expressed concern about the possibility of Serbia purchasing military equipment from the Russian Federation. According to him, this could entail the imposition of sanctions against Belgrade.
We hope that our Serbian partners are aware of this and will be careful with such operations.
- said Palmer.