There are reports that the Orion UAV developed by the Kronstadt team has entered the Russian Air Force for experimental combat operation.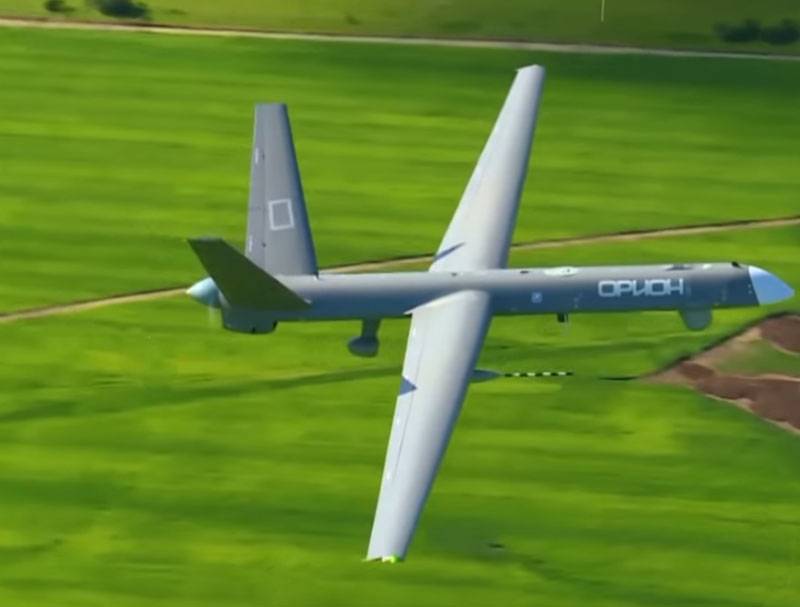 We are talking about a medium-altitude drone that can carry out its tasks in the air for a long time.
It became known that the Orion UAV completed tests in Syria. These tests, according to TASS, were associated with the use of weapons of an unmanned aerial vehicle. It is known that the latest Russian drone is capable of carrying up to 4 missiles, which can be used, for example, according to the military hardware of the enemy or according to his positions. This is the shock version of Orion.
In addition to the shock functions, the Orion mid-altitude UAV is capable of long-term reconnaissance of vast areas. An integrated reconnaissance-strike option is also being considered for the final arming of units of the Russian aerospace forces.
The possible tests of the Orion UAV in Syria were discussed a few months ago, now the information has been confirmed.
The Kronstadt group itself in a presentation video reported that the Orion UAV, like other unmanned platforms, "has high potential for the development of the country's economy." In particular, the option of civilian cargo transportation using heavy drones in the Far North was considered.