Ukraine has planned military exercises with live firing on the border with the Crimea. According to the press center of the Air Force Command of the Armed Forces of the country, tactical exercises will be held in the Kherson region.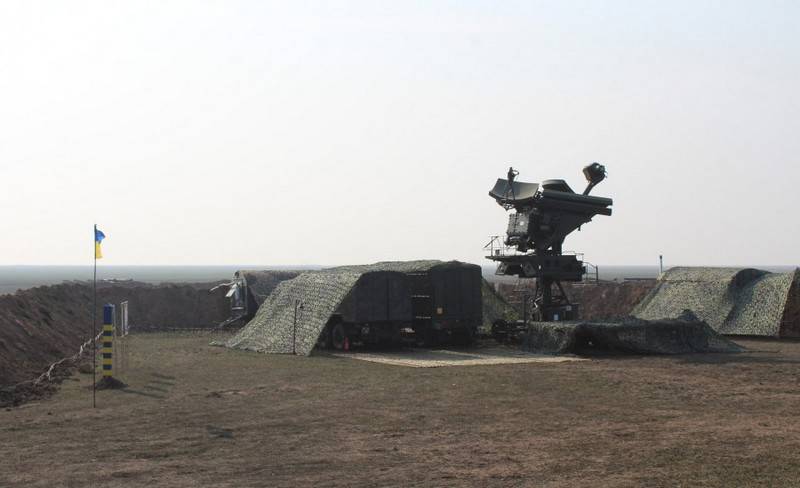 The Armed Forces Air Force Command plans to conduct tactical exercises at the State Test Ground "Yagorlyk" in the Kherson region. The event should be held from October 31 to November 4. The exercises will be accompanied by live firing of Buk-M1 and S-300PT anti-aircraft missile systems. In addition, missiles will be tested for S-300 air defense systems and the S-125-2-1 air defense systems will be tested.
As stated in the press center of the Armed Forces Armed Forces AFU, firing will be carried out in the airspace of Ukraine over the Black Sea. Kiev has already announced the closure of the relevant sections of the air and sea space.
(...) "Yagorlyk" will conduct tactical exercises with live firing with air defense units Buk M1, S-300PT, control flight tests of missiles for anti-aircraft missile systems S-300PT, S-300PS, S-300В1 and defining departmental anti-aircraft missile tests C-125-2D1
- said in a statement.
Meanwhile, it became known that a permanent NATO mine group consisting of four ships entered the port of Odessa, which includes minesweepers from four countries of the alliance: the Spanish ESPS Sella, the Romanian Ros Lupu Dinescu, the Bulgarian BGS Shkval and the Italian ITS Numana.
The ships will stay in the Ukrainian port for one week, it is planned that on October 30 they will be visited by NATO Secretary General Jens Stoltenberg, who is arriving in Ukraine on a visit. Also, the head of the alliance will meet with the command of the Navy and students of the Maritime Academy of Ukraine.
It is possible that Stoltenberg will attend the exercises of the air forces of the Armed Forces and observe the firing of the Buk-M1 and S-300PT air defense systems.