USS US destroyer John S. McCain (DDG-56) returned to sea after a repair that was caused by a clash in 2017 off the coast of Singapore. This was notified by the 7th fleet of the US Navy.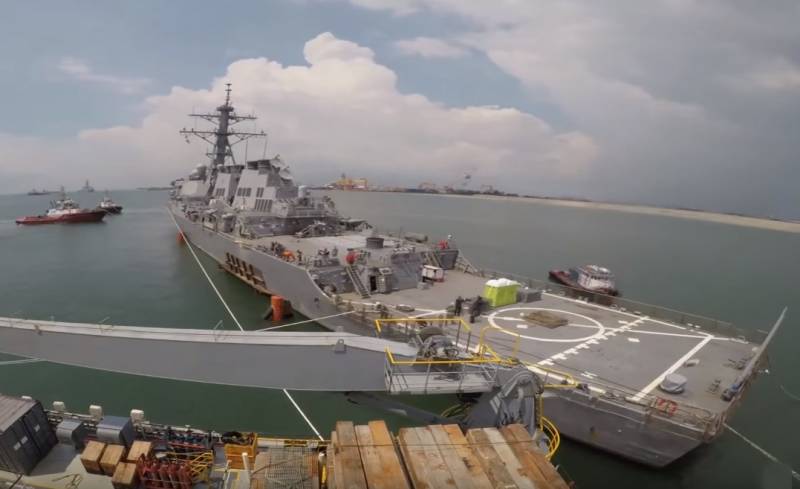 Currently, the ship has left its pier, located in the Japanese city of Yokosuka, and is heading into the "open" waters. Work has been ongoing at John McCain since mid-December 2017 after the accident on August 21, 2017. Now the first stage of sea trials is underway, as a result of which the ship will return to active service as part of the main surface forces of the 7th
fleet
USA - 15th destroyer squadron deployed in Japan.
During marine tests, the ship and its crew will conduct a series of demonstration tests to assess whether the ship's on-board systems comply with the technical specifications of the Navy.
- The 7th fleet of the US Navy said in a statement.
Tests are subject to navigation systems, damage control, mechanical and electrical equipment, military equipment, communication devices and a power plant. At the same time, as indicated, according to the results of the repair, the ship received improved capabilities and greater impact power.
Recall that in the summer of 2017, the destroyer collided with a merchant ship in the Strait of Malacca. Then 10 sailors of the US Navy warship were declared missing. After some time, the commander of the Seventh Fleet of the United States Navy Scott Swift resigned.