Patrol ship Undaunted Project 11540 code "Hawk" will return to the Baltic
fleet
after extensive repairs in mid-2020. This was reported by TASS with reference to a statement by the representative of the Baltic Yantar Shipyard, Sergei Mikhailov.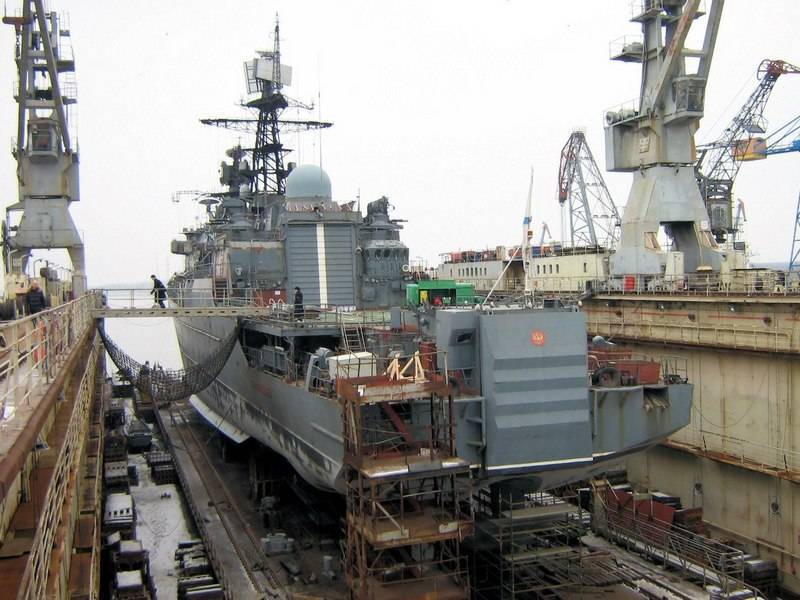 According to a representative of the ship repairing plant, the Undaunted transmission is scheduled for mid-next year, after a series of factory tests. The watchtower has been under repair since the 2014 of the year, initially it was planned to return to service at the end of the 2016 of the year, but during the detection, the need for a large amount of additional work was identified and the repair of the ship was extended. Also, a big delay in the repair of the ship was caused by the repair of the propulsion system of the ship made in Ukraine. According to the latest data, the ship was supposed to start mooring trials at the end of the 2018 year, but subsequently the delivery of the ship was again postponed.
It is expected that the "Undaunted" will be transferred to the fleet in the middle of 2020 year
- the agency leads the words of the source.
The Fearless is the lead patrol ship of the 11540 "Hawk" project, built on the Yantar in 1993. Designed for searching, detecting, tracking and destroying enemy submarines, for anti-ship and anti-submarine defense of warships and ships at sea, attacking underwater and surface targets at sea and bases, supporting ground forces combat operations, providing landings, and also for covering naval forces.
The ship's displacement is 3590 tons, speed up to 30 knots, autonomy for 30 days, crew of 210 people. In service: AK-100 artillery mount, Dagger, Dagger, 533 torpedoes, millimeters, Ka-27 helicopter. Whether the ship will be re-equipped during the repair process has not been previously reported.