An amazing event in its tragic absurdity occurred in Ethiopia. Moreover, the absurdity is not so much in the event itself as in the series of events that began with the presentation of the Nobel Peace Prize 2019 of the year to a man named Abiy Ahmed Ali. This is the head of Ethiopia's government who won the prize for "the productive negotiations with Eritrea that brought the two countries to peace."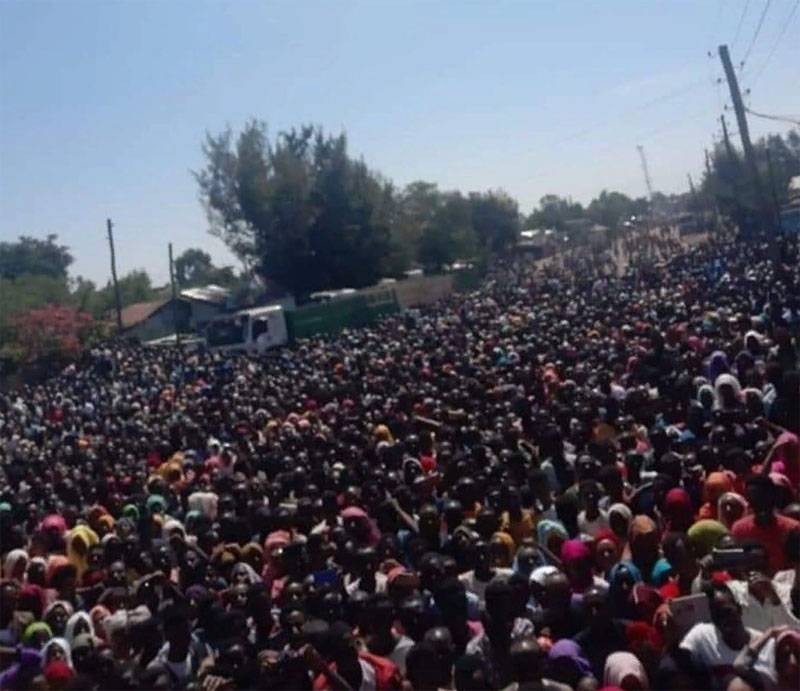 In Ethiopia, among a considerable number of local residents, the award of Ahmed Ali provoked outrage. Many consider him one of the culprits of the loss of territories.
Activist Jawar Mohammed accused Ahmed Ali of usurping power, surrendering national interests and the fact that the prime minister does not listen to the will of the people. People began to take to the streets of Ethiopian cities.
As a result, clashes broke out between opponents and supporters of Ahmed Ali, clashes with the police, which eventually grew into a real massacre. On the streets there are crowds of people with sticks and stones, metal bars.
But what is the cause of unrest in reality? Is it because Prime Minister Ahmed Ali met with Russian President Vladimir Putin a few days ago and signed an agreement on Ethiopian-Russian energy cooperation? Perhaps this event prompted (not without external assistance) the "activists" to express a mass protest against the prime minister. After all, in a strange way, there were no such mass and bloody riots against Abiy Ahmed Ali until recently.
At present, as a result of clashes between opponents of Ahmed Ali with the police and his supporters in Ethiopia, 68 people have died and more than a hundred have been injured. Army units were introduced in seven cities of the country.