Among the political elites of Germany, a dispute erupted into a scandal - over a statement by the country's defense minister, Annegret Kramp-Karrenbauer, representing the Christian Democratic Union (CDU). Kramp-Karrenbauer, who is tricked into the chancellors of Germany after the end of Angela Merkel's term of office, has fiercely criticized Turkey.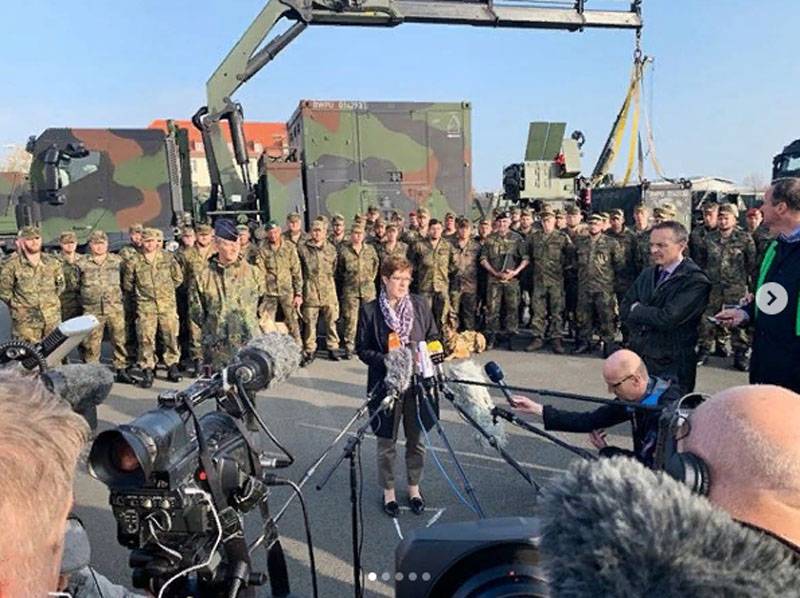 According to the German Minister of Defense, Turkey annexed part of an independent state.
Annegret Kramp-Karrenbaeur:
Turkey annexed the northern territories of independent Syria, while President Erdogan threatens Europe to open the borders for refugees if we do not put up with his actions. He says: if you do not support our operation, I simply open the borders for 3,6 million refugees who will flood to you.
Kramp-Karrenbauer's statement about the Turkish annexation of part of Syria's territory was sharply criticized by the Free Democratic Party of Germany. A spokesman for the liberal FDP, Alexander Lamsdorf, said the German defense minister is spreading false information.
From his post on Twitter:
If the Minister of Defense publicly shows his incompetence on such serious issues, this is significant.
Lamsdorf noted that the Turks did not annex the north of Syria and "are ready to leave this territory."
Other representatives of German political forces, including the same FDP, noted that Kramp-Karrenbauer allows himself something that should not be allowed in relation to a NATO partner. Apparently, the opponents of Kramp-Karrenbauer were encouraged by the fact that Trump announced the lifting of sanctions previously imposed against Ankara.