Brazil has confirmed Ukraine's intentions to purchase the Embraer EBN-314 Super Tucano Brazilian lightweight turboprop attack aircraft. The corresponding statement was made by the President of Brazil, Jair Bolsonaru.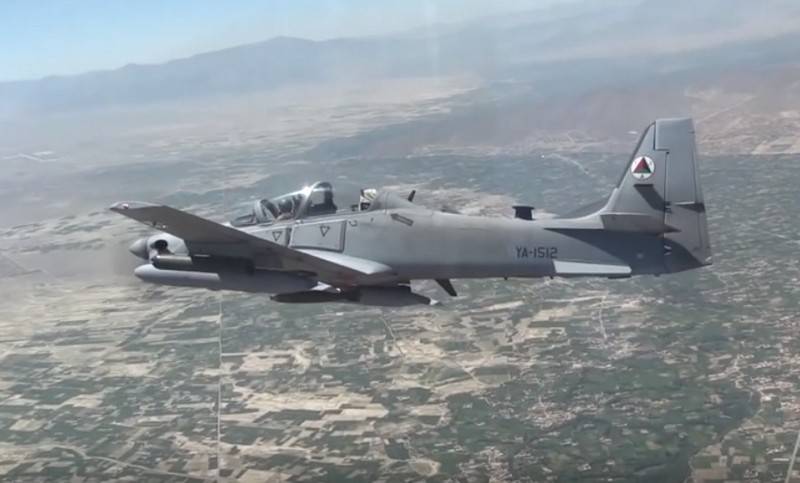 The Brazilian president confirmed Ukraine's desire to purchase Super Tucano turboprop attack aircraft, as well as negotiations. In addition, Bolsonaru noted that Kiev has shown interest in the KC-390 military transport aircraft with a carrying capacity of up to 26 metric tons. However, he did not specify at what stage the negotiations are.
Ukraine wants Brazilian military aircraft. The President of Ukraine is interested in buying Super Tucano aircraft. Foreign Minister Ernest Araujo considered the possibility of acquiring Brazilian-made KC-390 military transport aircraft by Ukrainians
- wrote to Bolsonar on his Twitter page.
Earlier it was reported that in mid-October of the 2019, Ukrainian pilots arrived in Portugal, where they made a series of flights on the light turboprop attack aircraft Embraer EBN-314 Super Tucano. Earlier, in August of this year, the Ukrainian delegation visited the Brazilian São Paulo to get acquainted with the Brazilian plane. Then it was reported that the delegation had preliminary negotiations with the leadership of the military division of the Brazilian company Embraer. The negotiation issue is the possibility of acquiring the Embraer EMB-314 Super Tucano turboprop combat training aircraft.
A-29 Super Tucano is a multi-purpose light attack aircraft developed by the Brazilian company Embraer based on the EMB-314 Super Tucano TCB. The maximum take-off mass of the aircraft is 5200 kg, the wingspan is 11,14 m, the engine power is 1x1600 hp, the maximum speed is 590 km / h, the practical range is 1330 km, the practical ceiling is 10670 m, the crew is 2 people. Armed with two built-in 12,7-mm machine guns, it can carry guided and unguided missiles and bombs on suspensions.