The British military department reported on the logistics of the transfer of forces and assets for future maneuvers into the territory of the Baltic. The British military will be deployed at the Estonian military base of Tapa. It is there that you need to move personnel and military equipment from bases in the United Kingdom.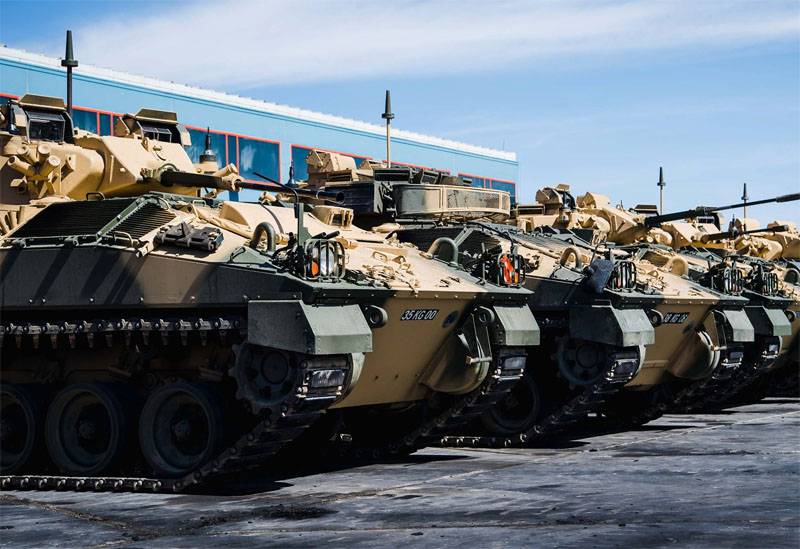 It is noted that, despite problems with railway logistics, part of the cargo will be sent to Estonia precisely by rail. The train will proceed through the Channel Tunnel, then through France, Belgium, the Netherlands, Germany and Poland. After that, the trains will have to change the wheelsets during the transition to the "Soviet" railway track, which, as you know, is wider than the "European" one. After that, equipment will be delivered to Estonian territory through Lithuania and Latvia.
In addition, the British will deliver personnel and equipment to Estonia by air, by sea and by road.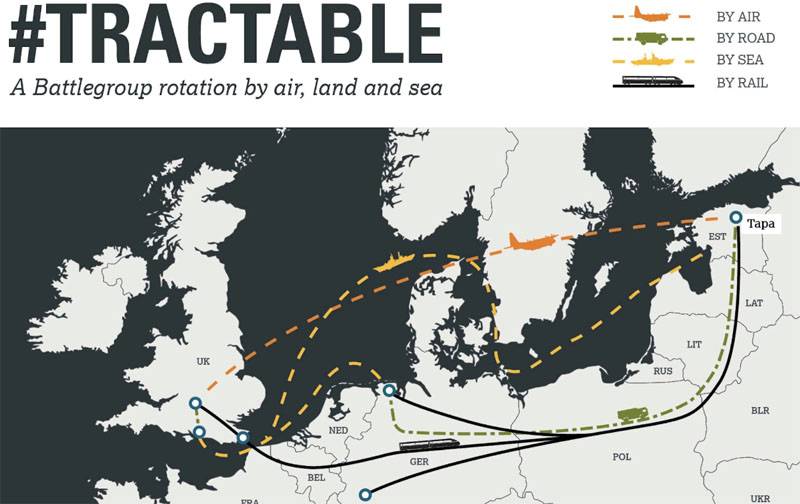 A few comments by British users on the Department of Defense message about plans for the transfer are below.
User Stuart MacDonald:
It will be an "epic" operation. Interestingly, someone will tell us the numbers for the transfer and the cost of this transfer?
Robert Campbell:
It seems to me that the term Rapid ("fast" - approx. VO) is hardly suitable for such exercises ...
Meanwhile, there were reports of loading armored vehicles onto transport ships, including
Tanks
Abrams, 2nd Armored Brigade of the US Army, in one of the ports of the Netherlands.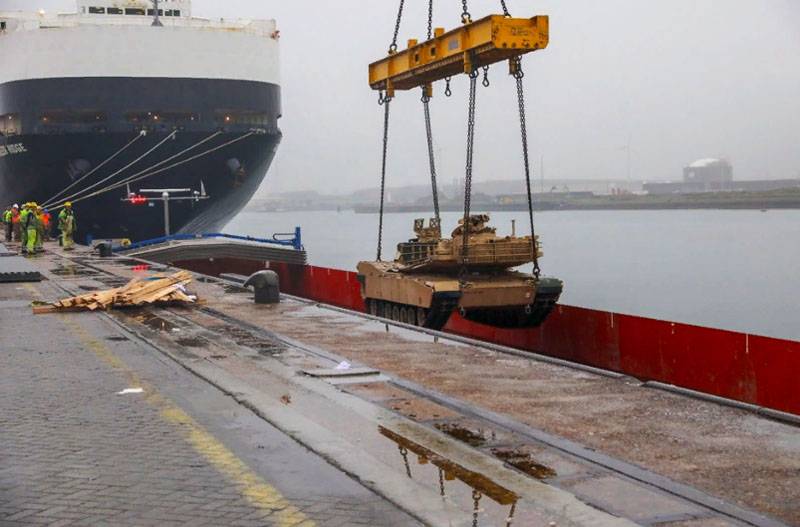 We are talking about rotation events, during which other American units will arrive in Europe for an 9-month period.