If more recently, some UN representatives came up with an absurd proposal to exclude Russia from the permanent membership of the UN Security Council, expressing the interests of the United States in the first place, now the United States itself is having problems.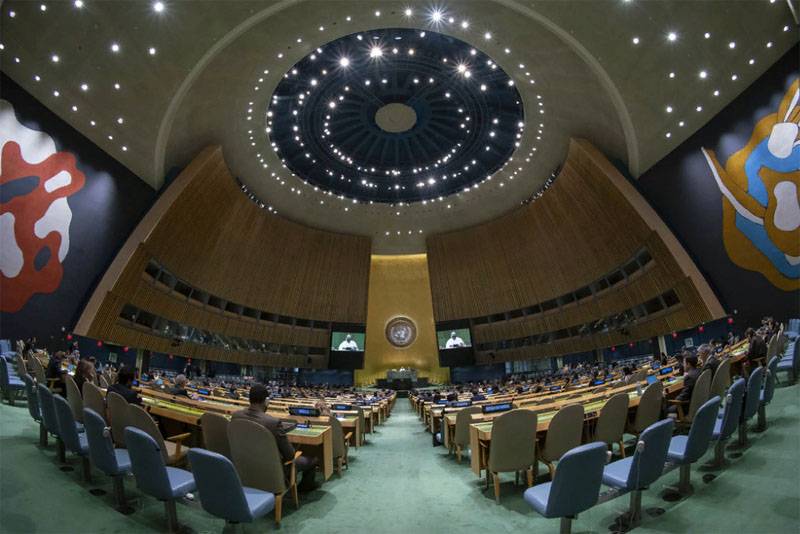 It is about developing a situation in which Washington refused to issue visas to many representatives of the Russian delegation of the UN General Assembly. Recall that the main UN headquarters is located in New York. As a result, the Russian delegation arrived at the assembly in an extremely truncated composition. Moreover, the States refused visas to those diplomats of the Russian Federation, without whom the work of several committees of the United Nations turned out to be paralyzed.
In Russia, a proposal was made on this subject to discuss the possible postponement of meetings from the UN main office, as American authorities openly impede the normal operation of the largest international organization in the world.
The day before, a discussion of the American demarche with visas for Russian representatives was held at the UN. According to the Deputy Permanent Representative of the Russian Federation to the UN Gennady Kuzmin, the Russian position on the inadmissibility of the issue of visas to diplomats participating in the organization was also supported by the UN Secretary General Antoni Gutterisch.
Kuzmin said that the UN Secretary-General fully shares the position of Russia, which is related to the fact that the aforementioned US actions, in the territory of which the headquarters of the Organization are located, are unacceptable.
Recall that earlier the Russian delegation proposed to postpone the sessions of UN committees from New York to Europe - to Vienna or Geneva - in connection with the unconstructive position of the US authorities.