American special forces will soon receive a new army car, created on the basis of the usual Chevrolet Colorado. Special vehicles created by GM Defense and Chevrolet Performance.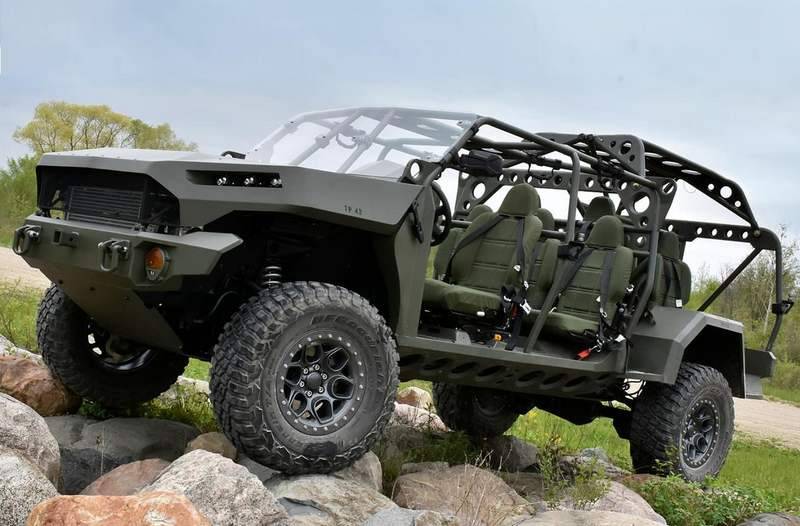 A special vehicle capable of transporting up to 9 full-fledged soldiers will soon go into service with the US Army special forces. The car was presented at the annual conference of the United States Army Association. It is stated that next year the American army will receive the first 650 of new cars.
We are very proud of the opportunity to move forward in this competition and continue to develop a vehicle that will allow army units to move around the battlefield with greater ease and reliability.
- said General Motors Defense David Albrightton.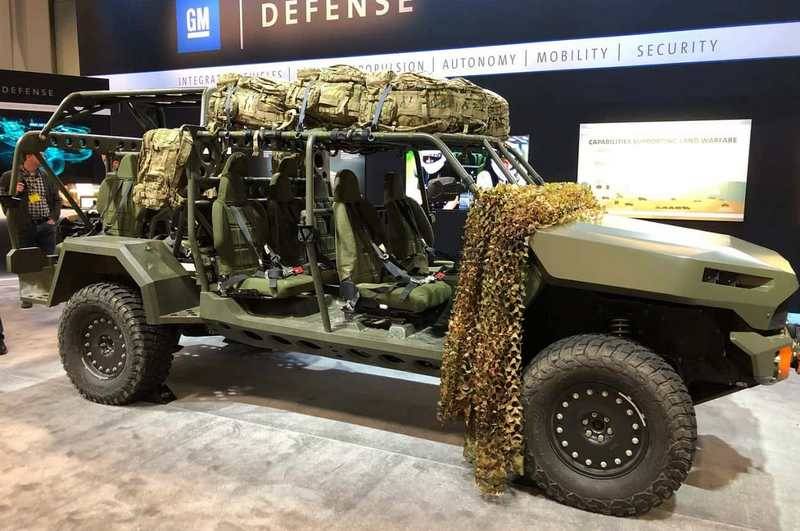 According to the developers, the new car was created on the chassis of a Chevrolet Colorado pickup truck, about 70% of all parts were taken from it. Also in the design used spare parts from off-road versions of the pickup versions ZR2 and ZR2 Bison. An 2.8-liter diesel engine with 186 liter capacity is installed on the car. from. with a six-band automatic. The declared speed on the highway is 160 km / h, off-road speed is 100 km / h. The mass of the machine and its dimensions make it possible to transfer the vehicle in UH-60 Blackhawk and CH-47 Chinook helicopters both on the external suspension (UH-60) and inside the helicopter (CH-47).
The vehicle's carrying capacity is not called, but it is reported that it is capable of moving fully equipped military personnel and their equipment on 9 off-road. More detailed specifications of the new car is not provided.