A distinctive feature of modern media space is the creation and distribution of a large number of so-called fake
News
. The abundance of fake messages, which are often disguised as news, has recently captured not only Western countries, it has become part of life and Russian society.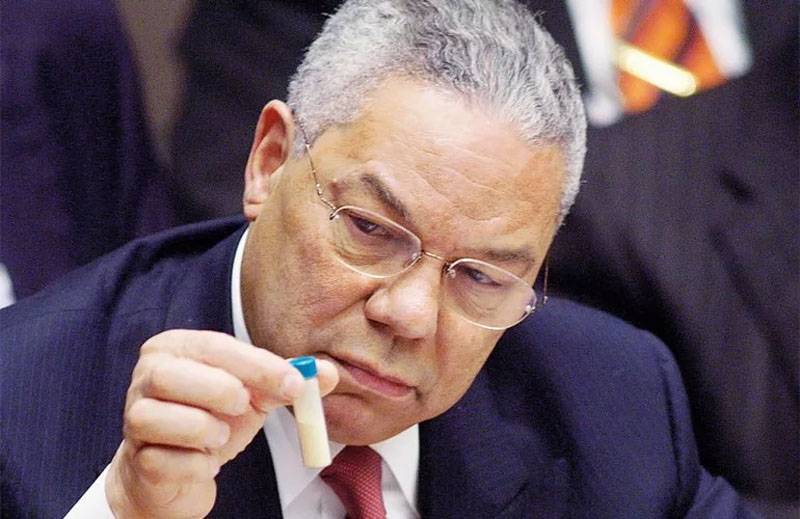 Powell with test tube at UN Security Council meeting
Director Nikita Mikhalkov in the new issue of the Besogon TV program believes that we can already speak with confidence about the "international fake disease" that has hit the modern world.
The reaction of the girl in France to the "blow" with a balloon, the case of Evgenia Nikitina, in whose disability they doubted, the exposure of the "White Helmets" are all indicative examples of the fake news epidemic that the author of the program cites. According to Mikhalkov, in this way economic and political ideologists use ordinary people in their interests and develop public spaces. A false fraud sometimes resolves geopolitical issues, which can be followed by bombing, the introduction of troops, and sanctions. The example of Colin Powell's test tube is still well-known, moreover, as one of the symbols of what might follow the throwing of false data. "Fake" news becomes an occasion for the commission of certain illegal actions.
Why, according to Mikhalkov, the use of false messages and provocations is by no means a new phenomenon?