On October 7 this year, a military parade was held in Lugansk on the occasion of the fifth anniversary of the formation of the Lugansk People's Republic. As well as
tanks
, BMP and armored personnel carriers, already familiar to us from participating in battles, the Lugansk military showed other equipment of their own production. A photograph of an engineering machine, dubbed "shushpanzer" from commentators, was published by Anna News.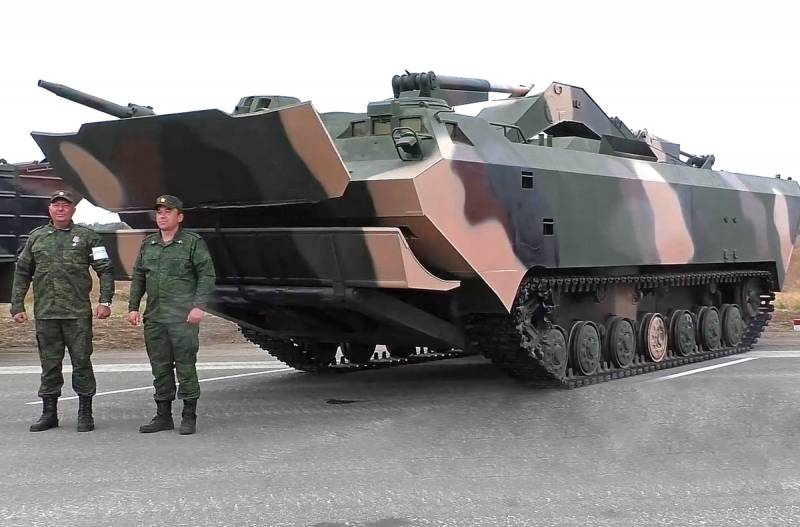 The photograph shown aroused unexpected interest among numerous visitors to the site who expressed the most unexpected assumptions, even to the extent that this is a new development by the Russian military, which was brought to Lugansk by the North Wind. However, everything turned out to be much more banal and simpler - the photo shows the "Holder" crossing support machine (MOS), developed at the beginning of the 90's on the basis of the PTS-3, manufactured at the Lugansk diesel locomotive plant.
According to available information, the development of the MOSFET was completed in the 1992 year, but the machine did not go into the series, as claimed, due to the collapse of the Soviet Union. As conceived by the designers, this engineering machine was supposed to provide equipment for crossings over water barriers. To do this, it was equipped with an excavator bucket, bulldozer equipment, a winch and motor drills. MOS has a fully armored hull, while, like the PTS-3, it has maintained buoyancy.
The machine, as previously mentioned, was not mass-produced, therefore, apparently, the Lugansk People's Police restored one of the previously issued copies and adopted it.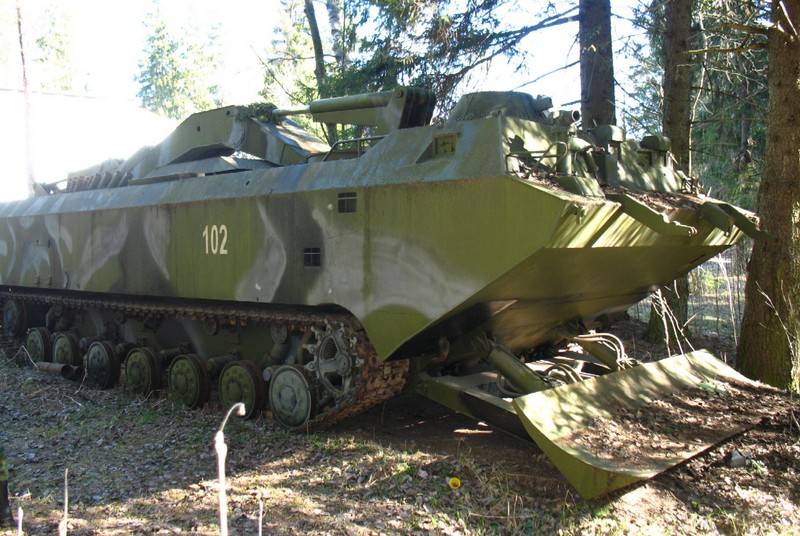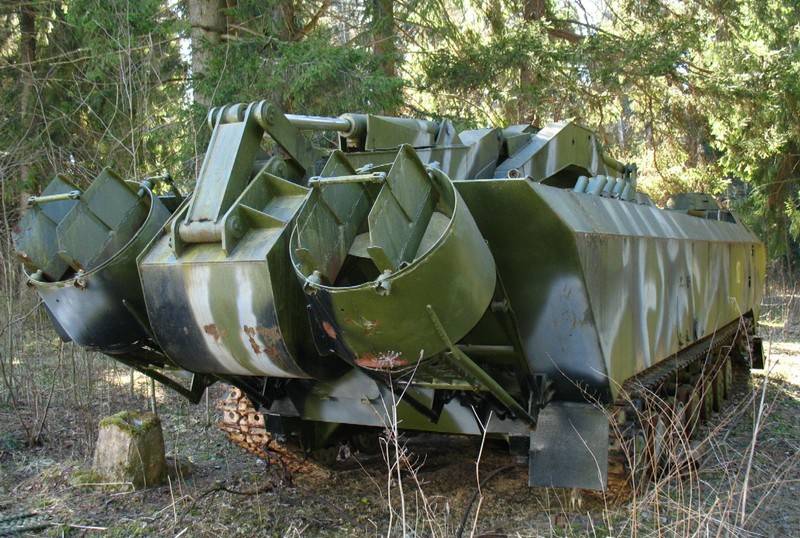 One of the issued copies of the MP "Holder" of the 2007 photo of the year