Royal Navy Patrol Ship
fleet
Britain spent three days following the detachment of the Russian Navy that passed through the English Channel. As evidence, photographs taken during the campaign were presented.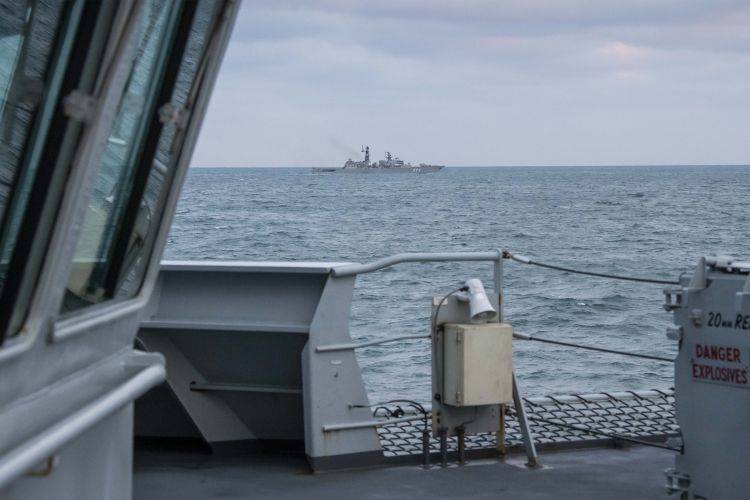 According to the British Navy Command, Portsmouth-based HMS Mersey was serving off the coast of Norfolk when he was sent to observe three Russian ships. It is alleged that the Russian group was led by the frigate Yaroslav the Wise, which was supported by the tanker Yelnya and the tugboat Viktor Konetsky. The Undaunted class warship, noted in the text, is sent from the Baltic to the Indian Ocean, where it must participate in exercises together with the Indian Navy.
The HMS Mersey was adopted by the fleet in 2003 and is armed with one 20 mm Oerlikon gun and two machine guns. The ship belongs to the patrol class "River", the "classmates" of which in an updated and modified form are being built in shipyards to date. Their main task is to monitor the implementation of fishing rules in the British economic zone and the fight against illegal migration.
HMS Mersey captain Will Edwards-Bannon, said that he is "very proud" of his team and appreciates her professionalism in patrolling the waters and observing Russian ships.