Over the past few days, major officials of the country's Ministry of Defense and representatives of the operational command managed to become one of the most media persons in Norway. Among them - the commander of the operational command of the Norwegian Armed Forces, Lieutenant General Rune Jacobsen.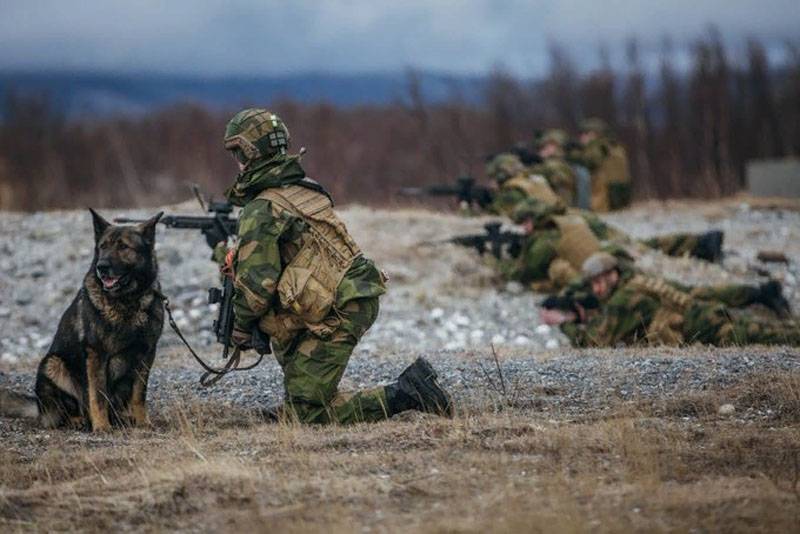 In connection with the well-known publication about the "appearance of Russian special forces on Norwegian territory", representatives of the Norwegian law enforcement agencies asked journalists questions: "If so, how was it allowed?"
Rune Jacobsen decided to take the simplest path. According to him, today the Norwegian army is in a condition in which it "cannot provide reliable protection for their country." The general made this statement in an interview with VG.no.
Jacobsen:
The size and equipment of our troops is not enough to hold out even before the arrival of the allies. If we want to contribute to NATO's defense capabilities and at the same time defend our borders, we will need to form another brigade.
According to the Norwegian general, today the paramount task for the command of the armed forces is to create the conditions under which the Norwegian troops could "hold out" until the arrival of the main allied forces.
What would happen if the allied forces did not have time, Jacobsen did not speak.
The general noted that today the Norwegian military has to contribute to the 13 of NATO's foreign missions. At the same time, in an interview, Jacobsen made a statement, which boils down to an attempt to explain the "setbacks" by geographical location. According to the Scandinavian commander, the north of Norway is only a few tens of kilometers from the base of the Russian strategic forces, primarily underwater.
Jacobsen also once again stated that Russia "certainly wanted to demonstrate strength during NATO exercises in northern Europe." Recall that we are talking about exercises, after which Russia was accused of allegedly intentionally distorting the GPS signal. They even tried to blame the accident on the frigate with the frigate Helge Ingstad, which sank after a collision with a civilian vessel. Subsequently, Oslo conducted an operation to lift this warship.
It is noteworthy that the theses expressed on the state of the army by Rune Jacobsen a few days ago were repeated in the Norwegian Ministry of Defense. The main message: "lack of forces and means to deter (apparently, Russian)."