Turkish troops at the moment have not begun the active phase of the operation in the north of Syria, although it was announced in the "announcements" about a possible start on Sunday (October 6) or Monday night (October 7).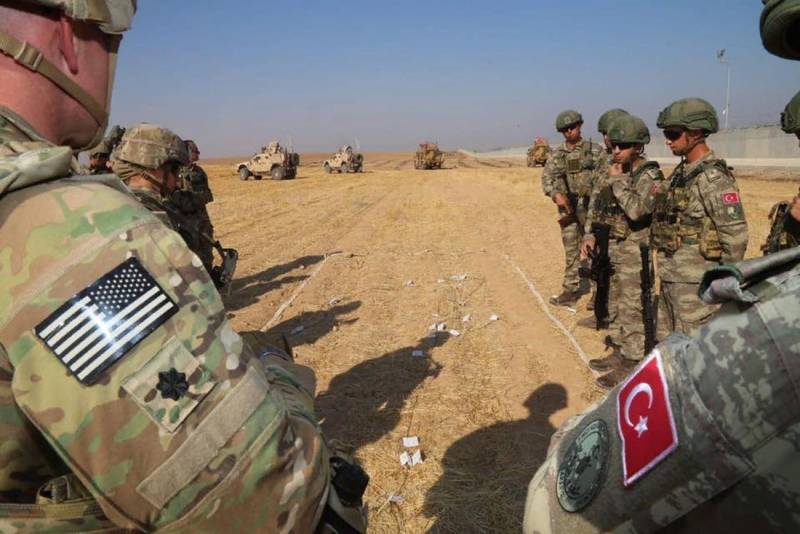 The White House press secretariat said that the United States will not participate in the Turkish military campaign, which Ankara positions as anti-terrorism. Recall that the Turkish authorities said earlier that they saw a growing threat to Turkish security from the Kurdish armed forces, including the so-called Syrian Democratic Forces (SDS), supported by the United States.
At the same time, the head of the press service of the US administration notes that US troops "will not be in the areas of the operation and will not participate in it either." At the moment, in the north of Syria there are about 1 thousands of American troops.
At the moment, it is not clear whether the contingent of the US Army will leave northern Syria outside the country or be transferred to other provinces. Perhaps the US military will simply be located in the north of the SAR, where the Turks will not conduct their operation.
This statement of the White House was taken with alarm in Syrian Kurdistan, noting that in this case, the Kurdish troops could be left alone with the Turkish army.
The Turkish plan is to create in the north of the SAR a buffer zone up to 30 km wide and about 480 km long - along the entire border of Syria and Turkey. Up to 2 million Syrian refugees from Turkey are planned to be relocated to this zone. The Kurds are also alarmed by the fact that such steps by Ankara will radically change the ethnic composition in the north of the SAR, because the vast majority of Syrian refugees in Turkey are ethnic Arabs.