Scott Pace, Executive Director of the United States National Space Council, issued a veiled warning that was addressed to the European Union. The threat is linked to the new European plan to stimulate the continent's space industry.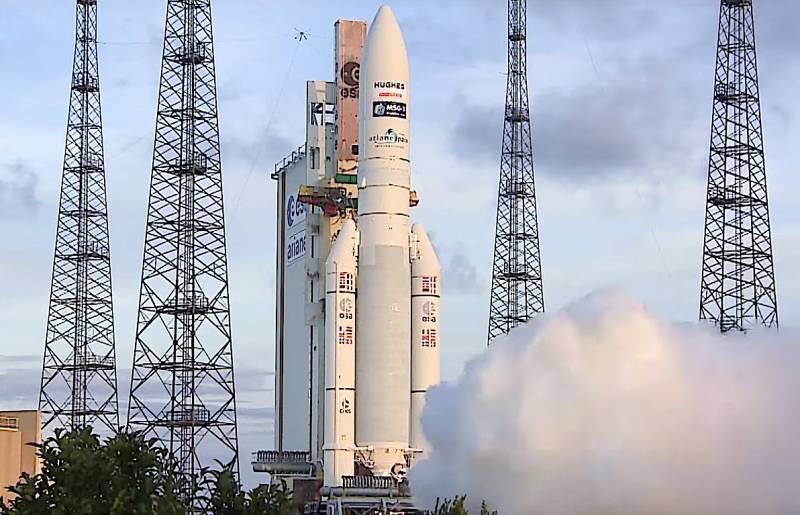 Underscoring the "need for transatlantic cooperation in space in the face of growing threats," Pace urged the EU not to create space exploration and procurement projects that would block the participation of non-EU NATO allies in them. Despite the use of a diplomatic code in the appeal, the warning sounded clear enough: do not do this, or the Trump administration will be forced to respond.
According to the official, new opportunities may appear for "NATO and the EU in coordinating the development of space potential," but only if the European Union "properly structures" its own space programs. He further reiterated the recent joint statements of the two organizations that both structures should have access to the initiatives developed by each organization, while they should remain "coherent, compatible" and "accessible to both organizations."
Perhaps more importantly, these commitments should encourage the maximum possible participation of NATO allies that are not members of the EU in EU defense initiatives.
- stressed Pace. These principles, according to the American, are applicable to space programs. It is worth noting that Albania, Iceland, Norway and Turkey are members of NATO, but not the European Union.
Comments were made in connection with the fact that the European Commission plans to hold a hearing on the approval of the candidacy of Sylvia Goulard, put forward by France to oversee the ambitious new Plan to expand economic and political support for the development of the defense and space industry in Europe. The plan, which includes the creation of a new directorate for space and defense, as well as aimed at attracting investment from the EU, is increasingly attracting the attention of the Trump administration. The White House considers the plan protectionist, and considers the situation as negative, expecting restrictions on access to the promising market of American companies.
In his new role, Gular will be responsible for the implementation and oversight of the EU space policy, collective investments and programs worth 16 billion euros. She will also be responsible for the new European Defense Fund in the amount of 13 billion euros, which involves investment in industry in the EU countries.