It seems that the previously voiced readiness of Moscow to donate one Mi-17 helicopter in the VIP version to Manila was a good incentive to attract the attention of the Philippines to this model.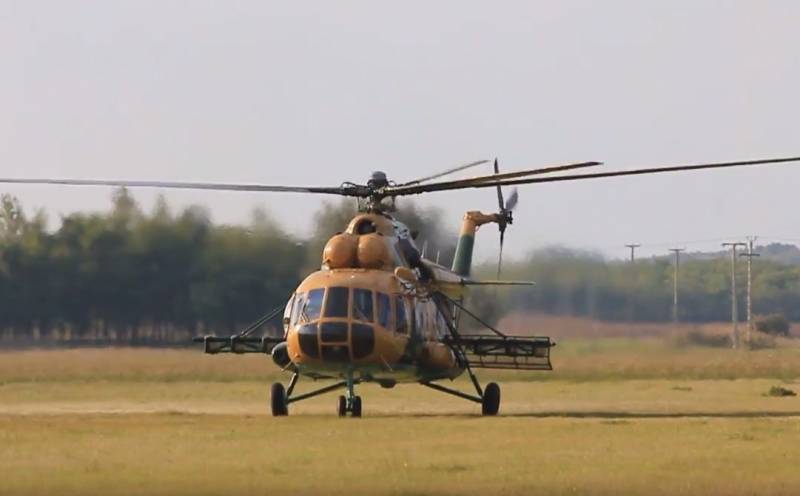 The military leadership of the country has already expressed their attitude to the rotorcraft of the indicated type. As explained by the spokesman for the Ministry of Defense Arsenio Andolong, the local Air Force is in dire need of a helicopter with a large payload, which will be used to carry out tasks to provide humanitarian assistance and eliminate the consequences of natural disasters.
In accordance with the independent foreign policy of the government and taking into account the need to purchase the best helicopter on the most favorable conditions, the technical working group involved in this project carefully studied the available platforms offered by several countries that could meet the technical requirements of the Air Force
- Andolong explained.
According to him, the initial results of the study show that the Mi-17 is well suited to create a fleet of heavy helicopters, because "it is powerful enough to transport fully equipped soldiers around 34 or raise a howitzer." When dealing with disasters, the potential inherent in it is precisely what is needed.
As the spokeswoman pointed out, in order to make a final decision on supplies (we are talking about 16 units), the consent of the Minister of Defense Delfin Lorenzan, who is currently absent in the country, is necessary.