The Swedish military command decided to re-open the underground tunnels that are on the island of Muskö. This is the 20-km underground tunnel system used by the Navy. The system was decided to be mothballed 15 years ago due to the fact that Stockholm considered its maintenance financially costly. On the island of Muskö in Swedish Ganning, at one time there was a naval base opened in the 1950's. Submarines and surface ships were based there, using the tunnels also as docks for repairs and maintenance.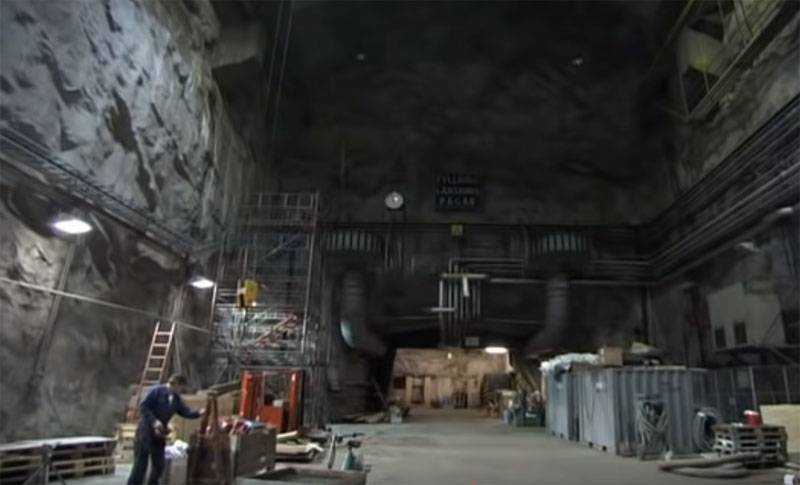 Information resource
Popular mechanics
publishes material in which it is stated that the Swedish Navy decided to re-open the military facility. The statement of the chief of the information department of the naval forces of the Kingdom of Rebecca Landsberg is given. According to her, the agency is forced to take such a measure in connection with the need to adapt against the background of "worsening external environment."
It is planned that by 2022 the headquarters of the Swedish Navy will be relocated to Muskö.
fleet
.
In fact, the Swedish fleet and governing bodies of Stockholm decided to "hide" in the system of tunnels that are connected with the Baltic. Sweden itself created a military complex in this area with an aim to preserve the fleet, including the submarine, even after a nuclear strike. The base was a multiple complex, literally carved into the rocks.
It is noteworthy that the material itself is entitled "The Swedish Fleet will hide from Russia underground." The material notes that the fleet headquarters decided to re-mothball in connection with the "possible military threat from the Russian Federation."
Recall that earlier in Sweden several tens of millions of dollars were spent searching for the mysterious "Russian submarine", which was allegedly photographed by vacationers near Stockholm. They didn't find it.