In the "60 minutes" program of the CBS channel, footage from the surveillance cameras of the Saudi Aramco refinery was shown. They captured the moment of the defeat of the terminals of the Saudi enterprise UAV- "kamikaze" and cruise missiles.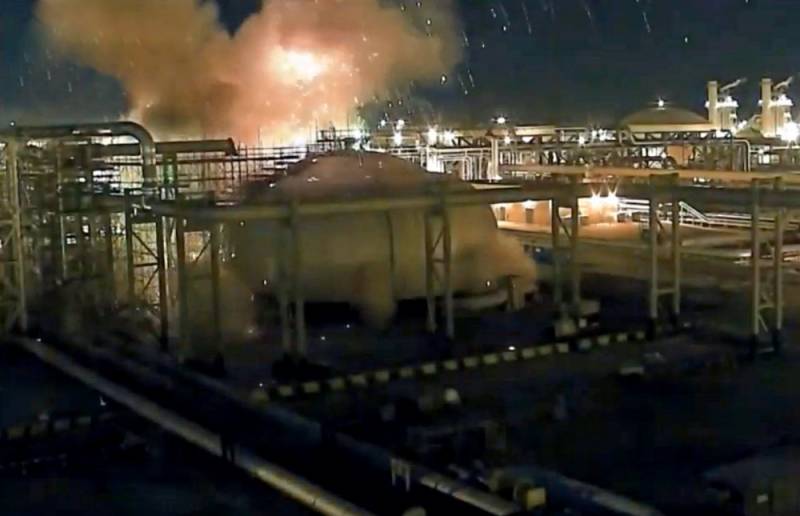 On the frames that appeared on the network, you can see the very moment of destruction of objects located in the territory of Saudi Aramco factories. The attack was carried out on 14 of September. In particular, the film from CCTV cameras allows us to determine that fuel tanks were affected. It shows how, after the explosions, fires begin.
As a result of the attack on Saudi Aramco, the Middle East kingdom reported halving hydrocarbon production. Initially, it was assumed that the attack was carried out by the forces of the Yemenite Hussites, whose movement is fighting the coalition led by official Riyadh, but later both Saudi Arabia and the countries of Europe and the USA accused Iran of attacks. Tehran has completely rejected the allegations.
Saudi Arabian Crown Prince Mohamed bin Salman spoke last Sunday with
interview
in which he called to curb Iran's ambitions and speak out against Tehran "with the whole world". At the same time, he declared his country's desire for peace, noting that the military conflict between Saudi Arabia and Iran could lead to a global economic crisis and an "incredible jump in oil prices."