It became known about the decision of the special representative of the US State Department for Ukraine, Kurt Walker. That night, American media reported that Walker had resigned from his post.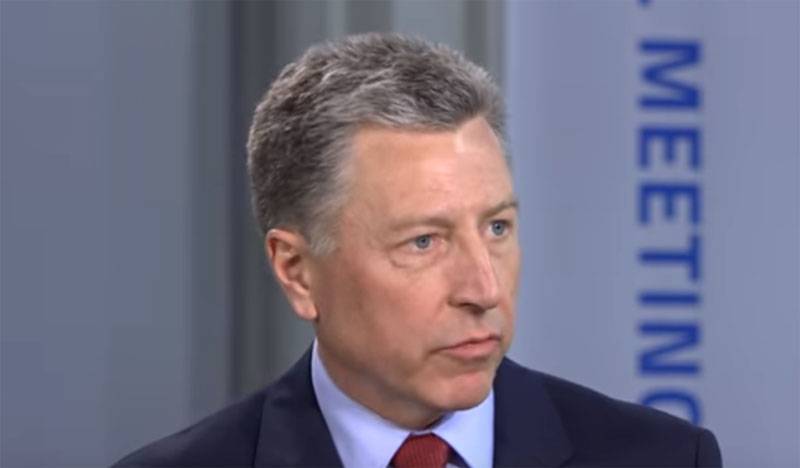 CNN has reported on an occasion that prompted Walker to write a statement. If you believe the reports of this channel, the decision of the Special Representative for Ukraine is related to the mention of his name in a complaint published by an American intelligence officer about a conversation between Donald Trump and Vladimir Zelensky. We are talking about the very intelligence officer who called the "inappropriate" topic for discussion in a telephone conversation, raised by the heads of state. It was after this that Trump published the transcript of the transcript of that same telephone conversation.
CNN reports that the aforementioned American intelligence officer mentioned Walker, which in the end became one of the main figures in the scandal unfolding in the United States.
So, it is reported that it was Mr. Walker who at one time organized the meeting of Trump's lawyer Rudolf Giuliani with adviser Vladimir Zelensky. It is noted that Giuliani received an assignment from Trump, who "needs to eliminate a competitor in future elections."
For reference: the position of special representative of the US State Department for Ukraine for Volker was assigned from the beginning of July 2017 of the year.
More recently, Walker gave a great interview to Ukrainian journalist Dmitry Gordon, in which Gordon literally asked the United States in the person of Walker to tighten sanctions against Russia.
At the moment, there is no information about who Donald Trump is going to replace Volcker at his post and whether this post will be preserved as such at all.