Air defense means of the Russian military base Khmeimi in Syria destroyed over a hundred terrorist drones in two years. This was announced by spokesman for the Russian Defense Ministry, Major General Igor Konashenkov.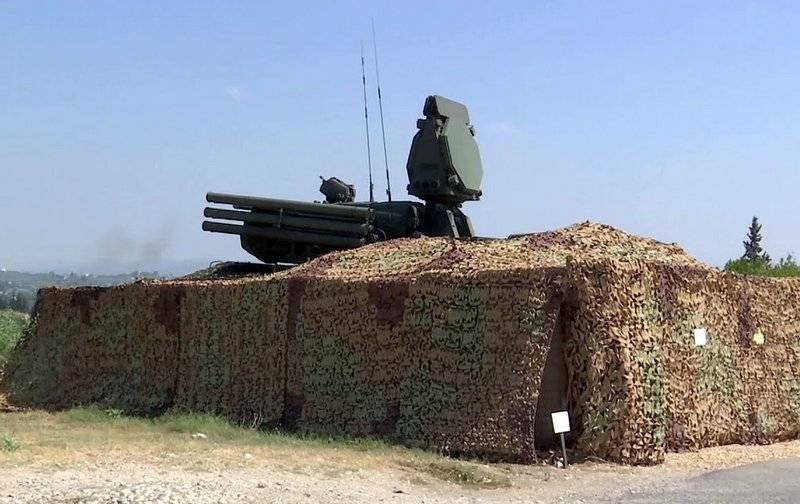 According to the representative of the Ministry of Defense, terrorists in Syria do not abandon attempts to inflict damage on the Russian military base Khmeimim, carrying out attacks using unmanned aerial vehicles and rockets. Since the beginning of this year, the air defense system of the base on approaching its territory destroyed 58 drones, and in two years their number has already exceeded one hundred. Also, according to him, EW funds are involved in the destruction of drones.
Terrorists are trying to break through the air defense system of the Khmeimim air base. Speaking of numbers, 118 unmanned aerial vehicles of terrorist groups were destroyed in two years, including 58 drones from the 1 of January this year
- he said.
Konashenkov noted that the bulk of drones in the direction of the military base launched from the territory of Idlib province, controlled by terrorists. Commenting on the attempts to shell the Khmeimim base from rocket launchers, he emphasized that the Pantsir-S1 air defense missile systems and the Tor-M2 air defense missile systems are doing very well.
Recently, our anti-aircraft missile defense systems - "Shell-S1", "Tor-M2" - also destroy the attempts of terrorists to strike with missiles. Since January 1 of 2019, 27 rockets have been destroyed
- Konashenkov said, adding that 27 missiles of the Pantsir and Tor complexes were spent on the destruction of 31 rockets of terrorists, i.e. the effectiveness of the lesion is close to unity.