The promising HH-60W helicopter, developed by Lockheed Martin for combat rescue operations by MTR forces in the territory controlled by the enemy, went into series. The serial production decision was made after four HH-60W samples spent a total of 150 hours in the air.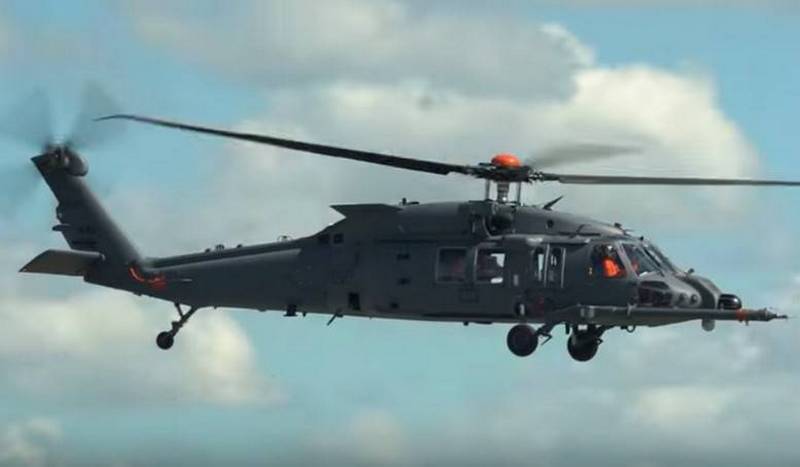 The new American HH-60W helicopter for rescue operations was developed to replace the obsolete HH-60G Pave Hawk helicopters, which were put into service at the beginning of the 1980's. The purpose of such helicopters is rescue operations in the territory controlled by the enemy, as well as search and rescue operations, medical transportation and the fight against drug trafficking.
The new helicopter was developed since 2012, it received increased fuel tanks, updated on-board equipment and secure communication systems. The machine, developed on the basis of the multi-purpose UH-60M with an electro-remote control system, also received an expanded range of weapons.
The US Air Force plans to acquire 113 new helicopters, which will replace the HH-60G as they become available. By the end of this year, Lockheed Martindo intends to deliver the first 10 new helicopters. Serial production is carried out at the Sikorsky company (Lockheed Martin division since 2015) in Stratford, Connecticut.
The beginning of flight tests of promising new helicopters was reported in May this year.
The MH-60G Pave Hawk multi-purpose helicopter, which was previously in service with the US MTR, was created by the American company Sikorsky Aircraft on the basis of the UH-60 Black Hawk multi-purpose helicopter. The helicopter in the MTR is jokingly called the "911 rescue team." He is able to reach speeds of up to 224 kilometers per hour and fly at distances up to 600 kilometers. The machines are armed with two 7,62 millimeter machine guns and two 12,7 millimeter machine guns. Helicopters are equipped with electronic suppression systems, thermal imagers, protected communication systems.