As previously reported, the United States decided to resume financial assistance to Ukraine for military needs. Recall that by decision of President Trump, the allocation of funds to Kiev was frozen at the time of checking where Kiev spent the previously allocated funds. The results of the audit were not reported, but after the "defrosting" they decided to even increase military assistance, bringing transfers to 250 million dollars.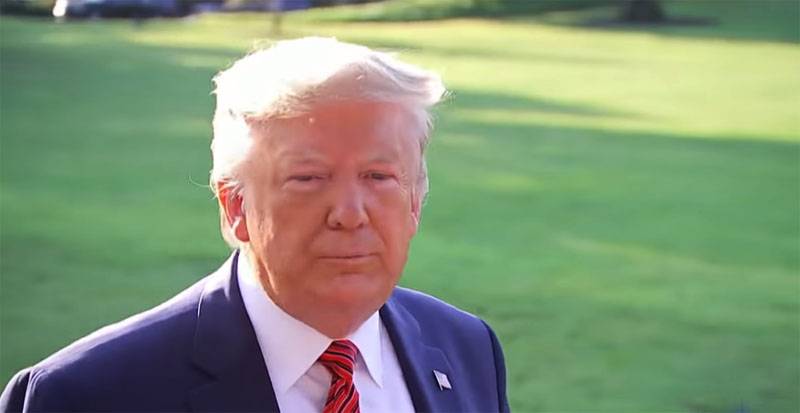 Meanwhile, US Secretary of State Mike Pompeo said that the decision to resume military-technical assistance to Ukraine was made personally by Donald Trump.
Pompeo:
We want to maintain excellent relations with Ukrainians. We want Ukraine to be free and independent.
Against this background, Donald Trump himself spoke, outlining his position. It consists in shifting the financial "obligations" with respect to Ukraine onto the shoulders of European partners.
American President:
Yes, Ukraine has a lot of problems. But there is Germany, France. In general, the entire European Union should give it more money. Why is it that we spend (on Ukraine) money, but they (the EU) do not? I am not happy that they spend little compared with us (to Ukraine).
Among other things, it became known that Trump is ready to unveil a transcript of a telephone conversation with Vladimir Zelensky. The US Democratic Party accused Trump of "exerting pressure on his interlocutor," suggesting that he publish data on the activities of Joe Biden and his son in Ukraine. The presidential administration says there was no pressure.