The United States continues to make excuses for the failure of its advertised air defense systems, which have overslept the attack of drones and missiles at the oil plants of Saudi Arabia. According to Joseph Dunford, Chairman of the Joint Chiefs of Staff of the United States, not a single air defense and missile defense system could have repelled the attack.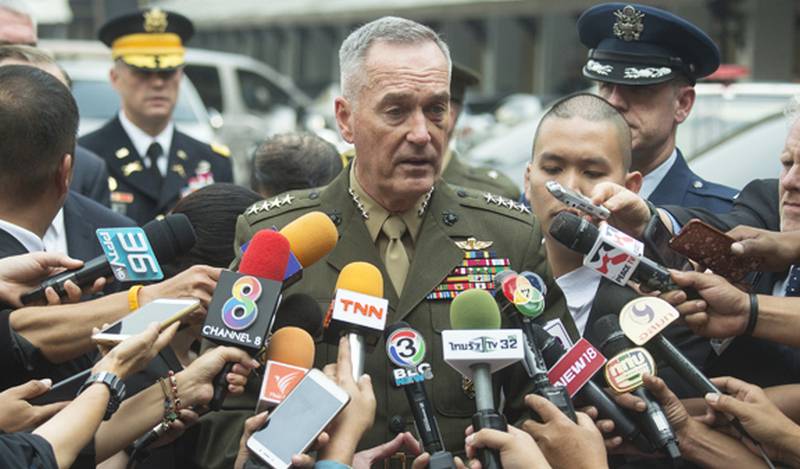 Speaking at a Pentagon press briefing, Dunford stated that no separate air defense and missile defense system in the world could have repelled an attack by drones and missiles at the Saudi Arabian refineries that took place on September 14, only such deep-level air defense deflected such threats.
Regarding the response to this particular threat that you are talking about, no single system (air defense and missile defense) can protect against such a threat, but multi-level defensive capabilities can reduce the risk ... attacks that can be carried out from Iran
- declared the general.
Earlier, justifying himself for "puncturing" American Patriot complexes in Saudi Arabia, US Secretary of State Mike Pompeo said that "all the complexes in the world work with varying degrees of success." In response to this, the Russian Defense Ministry noted that the widely publicized American Patriot systems and the Aegis system do not match the declared characteristics in their capabilities, and the powerful air defense system deployed by the United States in Saudi Arabia cannot detect drones and missiles due to the low efficiency of the fight against small-sized goals.
The attack on Saudi Aramco facilities in Saudi Arabia occurred on the morning of September 14. It involved 18 drones and 7 missiles, of which three did not reach the target and fell in the desert. Neither drones nor missiles were detected by the American Patriot air defense systems.