The Russian Ministry of Defense is preparing to sign a new long-term state contract for the supply of Tor-M2 and Tor-M2DT short-range anti-aircraft missile systems to the troops. The agreement is planned to be signed with the Izhevsk Electromechanical Plant Kupol during a trip by Russian President Vladimir Putin to Izhevsk. This was reported in the information materials for this trip.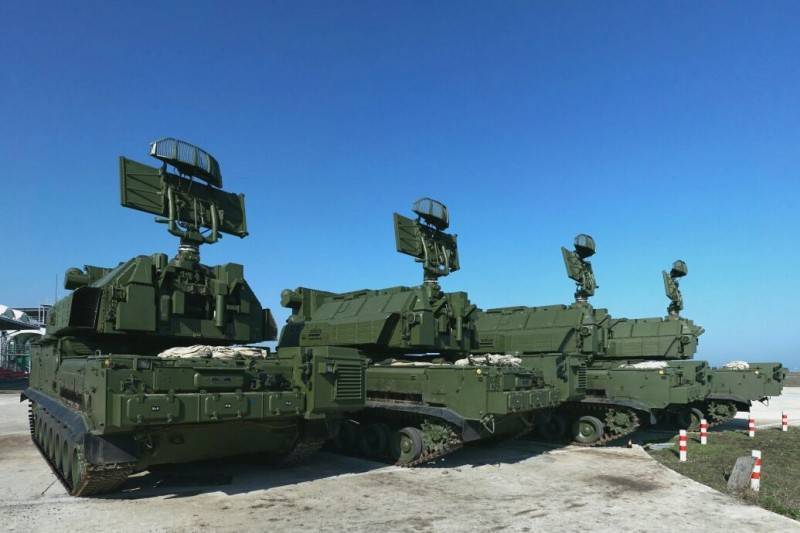 It is planned to conclude a long-term state contract of the Ministry of Defense with the Izhevsk Electromechanical Plant "Dome" for the supply of anti-aircraft missile systems Tor-M2 and Tor-M2DT
- says the materials.
The next agreement on the supply of anti-aircraft missile systems of the Tor family of the Ministry of Defense was announced last year by Deputy Defense Minister Alexei Krivoruchko during a visit to the Izhevsk Electromechanical Plant Kupol. According to preliminary information, the contract will be calculated until 2027, the number of delivered air defense systems is not given. Earlier it was reported that the plant fully complied with the previous contract without supply disruptions.
The Tor-M2 anti-aircraft missile system is an all-weather melee system. He is able to cover strategic objects from cruise missiles, multiple launch rocket systems, as well as barrage of ammunition and drones. This is a deeply modernized complex of the Tor family, which differs from previous models in the use of the new 9M338K missile. In addition, the combat vehicle increased the ammunition load from 8 to 16 missiles. The detection range of air targets is up to 32 km, the range of destruction is up to 15 km.
Tor-M2DT is an Arctic version of the Tor-M2 complex. Installed on two-link tracked conveyors DT-30. It has a large cross, can overcome ditches, swim, does not lose its performance in 50-degree frost. The complex 16 anti-aircraft missiles of vertical launch with a range of destruction of up to 12 km and altitude range up to 10 thousand meters. Able to simultaneously fire at 4 aerial targets attacking from various directions.
The complexes are constantly being modernized, including taking into account the use in the conditions of the war in Syria.