The European press demonstrates the extreme nervousness of the EU regarding those statements that come from the US to Iran in connection with the events at the refineries and oil fields in Saudi Arabia.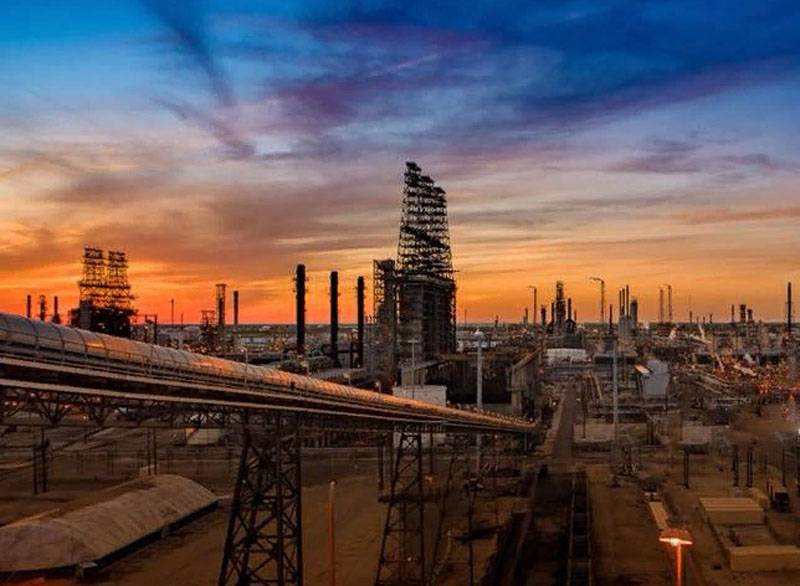 Norwegian Aftenposten writes that the US found that the attack did not come from Yemen. At the same time, Norwegian journalists note that so far Washington has not provided evidence of Iran's involvement in the attack of drones on Saudi targets.
But while for Norway the rise in oil prices looks generally positive, for many other European countries this is an extra cost. The German media clearly make it clear that the United States "needs to be thought out before declaring a possible military operation."
Recall that Donald Trump announced the bringing of troops "in full readiness" in connection with the attack on oil production and refining facilities in Saudi Arabia.
Die Welt released material in which the authors write the following:
The meaning is clear: if Tehran really bears direct responsibility for this attack, then Riyadh and Washington should answer, but this could be the beginning of a military escalation - in the Persian Gulf, whose countries provide a third of the world's oil supplies.
Other German publications add that oil prices have already skyrocketed and could rise another percent on 15-20 in the next few days.
If the United States begins a military operation against Iran, the price of "black gold" will go to uncontrolled growth, which will lead to a sharp reduction in the level of GDP growth in the European Union, depending on oil supplies, including from the Middle East.
German journalists ask themselves: if Iran carried out the attack, then why did it need it in today's conditions?
From Die Welt's article:
No one doubts that Iran has the ability to launch cruise missiles and drones. But why did he need to attack the main US ally among the Arab countries, because they try not to provoke Washington. In Tehran, accusations from the United States called the maximum lie.
The French press notes that if it comes to the military confrontation between the United States and Iran, the United States will not have any reserves to restrain oil prices.
Noteworthy commentary from a French newspaper reader
The Tribune
:
Trump needs an expensive barrel. This is the only way to restart profitable shale oil production in the United States. And they are trying to make us believe that these are Hussites. If they helped someone, then not Iran.
From another comment in the same French edition:
The US is fueling tensions, and after that they can get what they want. Europe must withdraw from NATO; Russia has other things to do than attack the European Union.