The Technodinamika holding of the Rostec State Corporation has begun deliveries to the Russian Ministry of Defense of the platform-mounted parachute systems PBS-950-U for BMD-4M airborne combat vehicles. By the end of the year, Tekhnodinamika plans to supply more than 30 PBS-950-U sets to the Airborne Troops.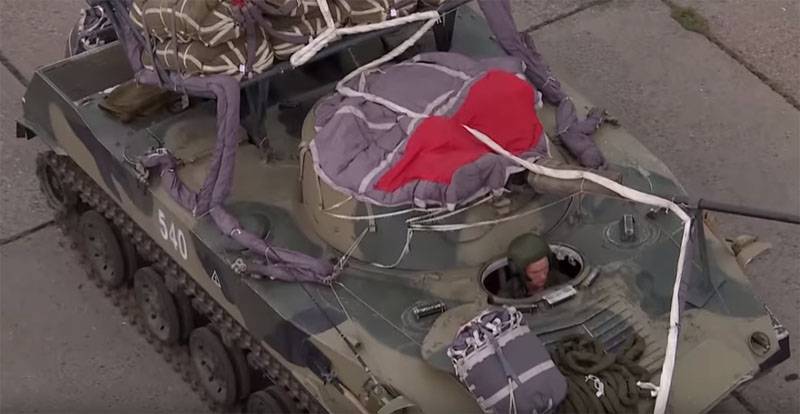 Until the end of this year, more than 30 of such parachute systems will be delivered in the interests of the Russian Ministry of Defense.
From the release of Rostec:
The development of the PBS-950-U system was handled by the Universal Design and Production Complex Moscow within the framework of the Bahcha-U-PDS development center. The new system allows you to drop BMD-4M from all types of Il-76 aircraft at speeds up to 380 km / h from altitudes up to 1500 m above the landing site in any climatic conditions. Landing sites themselves can be located at altitudes up to 2500 m above sea level.
As a test measure, over 70 discharges of military equipment were carried out. During the Center-2019 exercises, PBS-950-U will be used for the first time to land the BMD-4M with crews of up to 7 people. At the same time, to ensure crew safety, the ISS-350-12 of the 2 series will be used. This is a multi-domed parachute system. Also, air depreciation of compulsory filling will be used.
The advantage of PBS-950-U is that it can be easily mounted on a landing vehicle in the stowed position.