Ukrainian reservists, who have concluded a contract for military service, have received the right to store at the place of residence received in part of personal property. It is reported
ArmyInform
.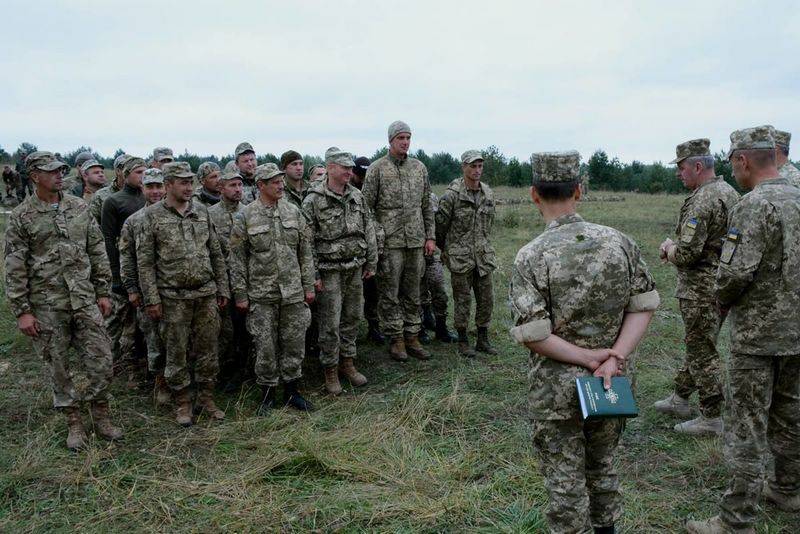 On August 27 of this year, the order of the Ministry of Defense of Ukraine No. 306 of June 10 of June 2019 came into force, which amends the order "On the clothing support of the Armed Forces of Ukraine". This order allows the storage of personal clothing of military personnel of the reserve (field suit, T-shirt, berets, cap or cap, etc.) at the place of residence.
Persons who have concluded a contract to serve in the military reserve of the Armed Forces of Ukraine keep personal property at their place of residence; inventory property after fulfilling the duties of service in the military reserve is rented out in the military unit
- says the order.
As explained by the Ministry of Defense of Ukraine, this was done so that the reserve arrived at the training camps already in its form and that no time was spent on its collection, uniforms, etc. In this case, the serviceman is personally responsible for her condition, and the duties of the command include checking the quality condition of the uniform. In the event that the form is put into disrepair outside the fees, then it is restored at its own expense.
In addition, after the contract expires, the reservist has the right to redeem the uniform, the sock of which has not expired, at the residual value or, if he does not need it, simply send it to the warehouse.