The first issue after the summer break of Nikita Mikhalkov's Besogon program raises a topic that the so-called "free media" has identified as one of the main ones in recent months. This is a protest in Moscow. Those protests that people and the Western media were openly pushing for, including the Deutsche Welle, which Russian parliamentarians are now trying to hold accountable for interfering in Russia's internal affairs.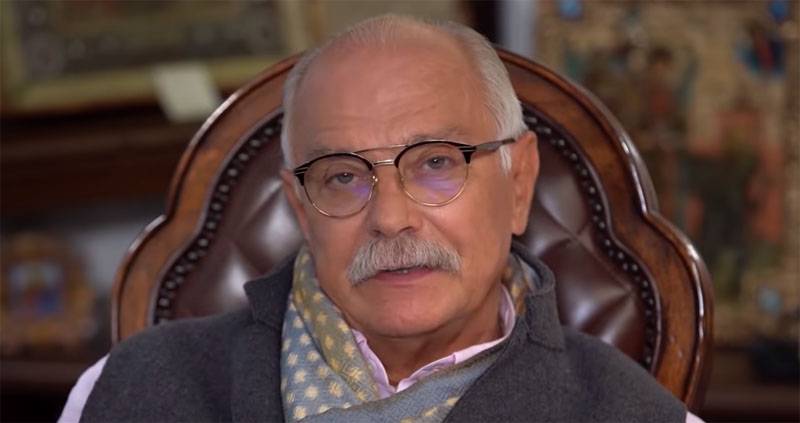 Nikita Mikhalkov notes that many participants in unauthorized rallies in central Moscow had nothing to do with Moscow itself. People in an interview on the streets of the capital called the places from which they arrived to participate in the campaigns: these are the Stavropol Territory, the regions of the north-west of Russia, there were many Ukrainian citizens. At the same time, not everyone could clearly explain what they were protesting against in general in Moscow.
The guest from Ukraine said that he would like to see the same power in Russia as the one that is sitting in Kiev today.
Mikhalkov discusses one of the activists' slogans: "It turned out in Ukraine, it will work in Russia as well." Question from the author of Besogon: And what happened in Ukraine? To plunge the country into chaos, transfer it to external control, bring the state debt to record, unleash a civil war, divide citizens with artificial barriers - this is the result of what happened in the neighboring state.
Also, Nikita Mikhalkov in his program raises the important issue of indifference of officials to the problems of people in our country. Often it is precisely this indifference that pushes people to protest.