The second Indian lunar mission "Chandrayan-2" ended in failure, the landing platform deviated from the optimal trajectory during landing on the moon and stopped transmitting telemetry.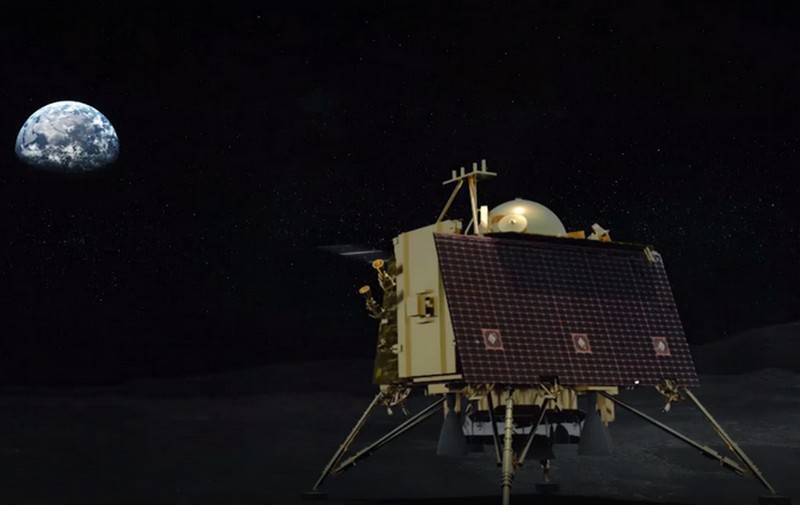 According to the Indian Space Research Organization (ISRO), during the landing, the Vikram and Pragyan lunar rovers were lost, only the orbital module was left from the mission, which will continue to collect information about the Earth's natural satellite.
Only 5% of the mission is lost - the Vikram lander and the Pragyan lunar rover, while the Chandrayan-2 orbiter - the remaining 95% - successfully continues to operate in the moon's orbit
- the message says ISRO.
The Chandrayan-2 lunar mission consisted of three vehicles: a landing platform, a lunar rover and an orbiter, which on September 2 separated from the landing platform and remained in orbit with 125 parameters for 96 kilometers. The mission was repeatedly postponed, but was eventually launched at the end of July 2019.
The landing platform was equipped with five mid-flight engines and eight more engines for orientation. Landing took place in several stages, and it took about 15 minutes to complete.
After the main stage of braking, the device had to hover above the surface to select the final landing area. However, at a distance of about a kilometer from the surface, communication with him was lost. Previously, a deviation from the optimal landing trajectory was noticed. During signal loss, the vertical speed of the device was about 60 meters per second.
Run second in
stories
India's lunar mission was originally planned for March 2018, but was repeatedly carried forward for various reasons. The first Chandrayan mission was launched to the Moon in 2008 and consisted of a shock probe that collided with the surface at a speed of 1,69 kilometers per second, which led to the ejection of soil from subsurface layers. Remote study of this soil allowed us to obtain several important scientific results.
In the event of the successful landing of the Chandrayan-2 mission on the lunar surface, India could become the fourth country, after the USSR, the USA and China, which succeeded in soft landing.