US Secretary of Defense Mark Esper called on European countries to do more to counter Russian and Chinese attempts to "undermine international order." It is reported
Associated Press
.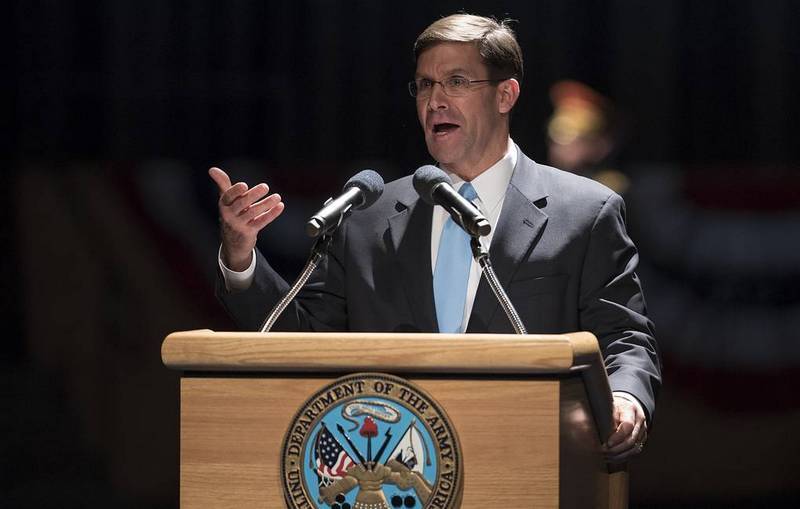 Speaking at the Royal United Institute for Defense Research in London, the head of the Pentagon accused Russia and China of trying to undermine the world order and called on Western countries to make more efforts to counter these attempts.
It is becoming increasingly apparent that Russia and China want to undermine the international order by being able to influence the decisions of other countries in the fields of economics, diplomacy and security.
- he said.
According to Esper, Russia is taking "aggressive actions" in Europe, among which, of course, is the annexation of Crimea in the 2014 year and the creation of instability in the Donbass. Also, according to the US Secretary of Defense, nuclear warheads are on Russian ground-based missiles aimed at Europe. With regard to China, Esper said that Beijing is trying to expand its influence throughout the world at the expense of others and urged not to get closer to it. In addition, both countries are actively expanding opportunities in space and cyberspace, he said.
The more the state depends on Chinese investments, the more they are influenced by Beijing. I would like to warn my friends in the European Union against this
- said Esper, adding that China is not a country that is far away and its problems do not concern anyone.