Lithuania requested NATO additional forces and means of defense against the "Moscow attack". Lithuanian President Gitanas Nauseda made a corresponding request to the Secretary General of the Alliance Jens Stoltenberg. It is reported by the Lithuanian edition
Delphi
.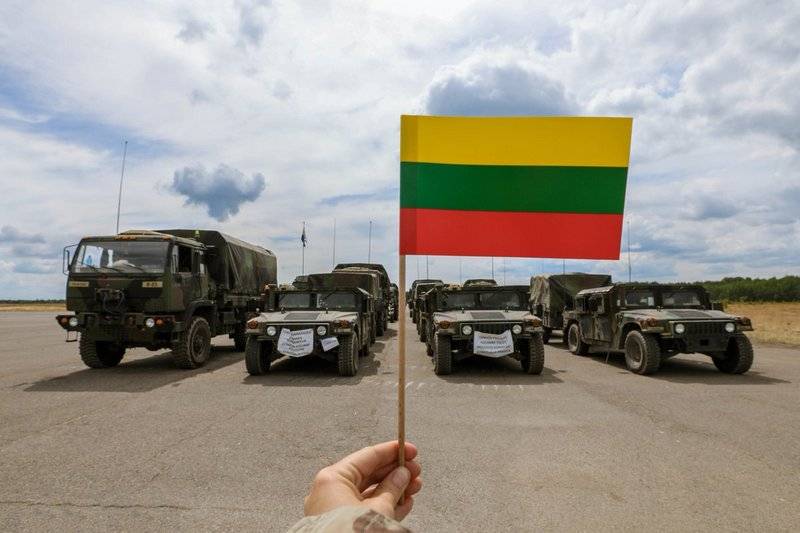 Speaking at a joint briefing after a meeting with NATO Secretary General, the Lithuanian president said that the international allied battalion stationed in 2017 in Lithuania was a reliable means of deterring Russia, but its forces were clearly not enough to protect the republic from Russian attacks.
We have achieved a high level of deterrence, but much more needs to be done in the defense sector. We are very pleased to host the NATO forward-based battalion in Lithuania, but this is not enough
- stressed Nauseda.
According to him, at present, a real threat to Lithuania's national security is the Russian military group concentrated in the Kaliningrad region. Given the large concentration of Russian forces in this region, the Baltic countries intend to receive guarantees that in the event of a conflict, NATO fighters on the territory of the republics also carried out defense tasks, and the alliance more often sent air defense units to their territory to conduct exercises.
As previously reported, the Baltic countries are trying to get from NATO to strengthen the existing international battalions on their territory with air defense and naval defense. In addition, Lithuania, Latvia and Estonia require guarantees that in the event of an armed conflict with Russia, when they are "cut off" from the rest of Europe after the capture of the Suvalki corridor, NATO did not abandon them.