The nuclear attack submarine Florida (USS Florida (SSGN 728)), which is the carrier of the Tomahawk cruise missiles, went on patrol to the Aegean, follows from monitoring data from western marine resources.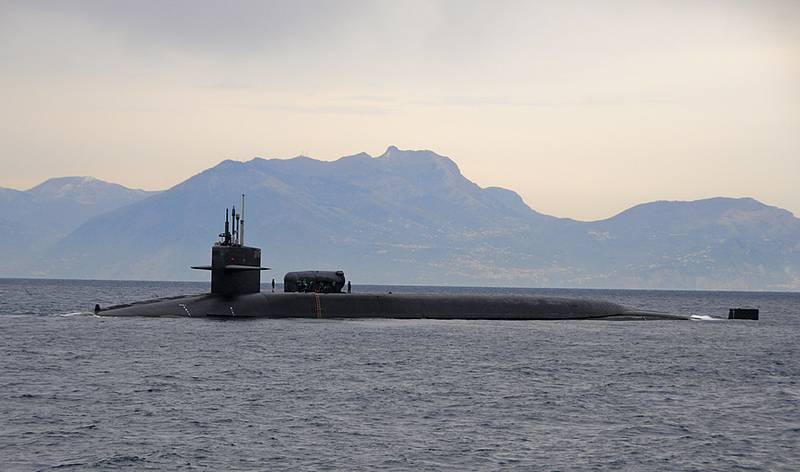 As follows from the published data, an American submarine in a surface position entered the Aegean Sea through the strait between the Greek islands of Andikitira and Crete. Earlier it was reported that the submarine was sent to the Mediterranean Sea to patrol after a change of crew at the base of Suda Bay in Crete.
The submarine is one of four Ohio-class submarines specially converted from strategic nuclear missile submarines with 24 Trident intercontinental ballistic missiles with nuclear warheads for Tomahawk cruise missile carriers. The submarine is equipped with 22 launcher shafts (glasses) for each 7 rocket. A total of up to 154 cruise missiles can be armed with a submarine, but most likely there are no more than 98, since eight launch mines are usually used as compartments for storing weapons and special equipment for special operations forces - "fur seals" (SEAL).
It should be noted that the Florida nuclear submarine does not patrol the Mediterranean Sea for the first time, and has already come across Russian ships serving in the same water area. As previously reported, in April 2018, the Black Sea frigate
fleet
"Admiral Essen", being part of a permanent compound of the Russian Navy in the Mediterranean Sea, discovered this American nuclear submarine, after which it continuously escorted it for two hours, keeping it in sight.