The famous TV presenter Vladimir Pozner has once again not compared Russia's options for government in our country and in Europe (in this case, it's frankly difficult to say which country "ours" is for Vladimir Pozner, who has several citizenships).
Posner said that in Europe people feel freer than in Russia.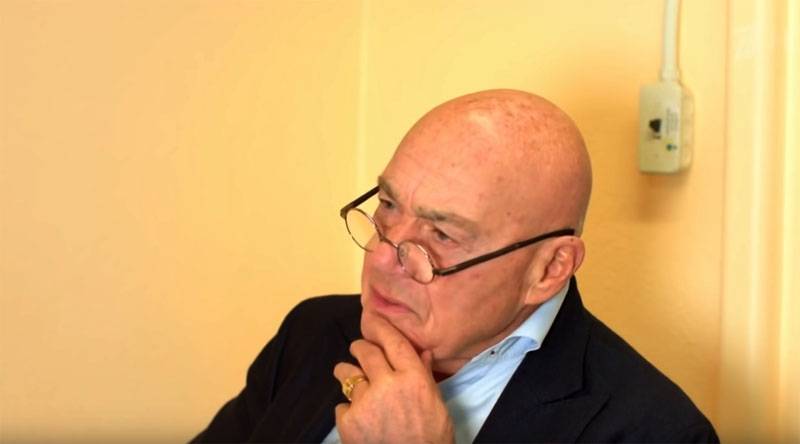 At the same time, Posner did not specify exactly where in Europe "he lives more freely than in Russia": on the Italian Lampedusa, where from a constant stream of refugees, local residents themselves turned their homes into real ghettos, encircled by 3 meter fences and barbed wire, or, to be maybe in the neighboring Shariah quarters of London, where (in the Shariah quarters) even armed police patrols are afraid to go? Where exactly in Europe do they feel freer: perhaps in France and Belgium, where terrorist attacks in the past few years number in the tens, and the victims in the hundreds, where the demonstrations are dispersed with particular cruelty, to which the actions of the Moscow riot police "like to the moon"?
According to Vladimir Pozner, who recalled the 1215 European Charter of Liberties, "the power of the king was limited in Europe already in the XIII century."
Posner:
And in Russia, the tsar's power was never restricted by any law, and there's nothing to say about protecting the rights of ordinary citizens. And this is just one example.
After that, Posner called the "dark" Russian Orthodox Church, adding that it "is much darker than the Catholic and Protestant."
The whole message of Mr. Pozner is clearly aimed at reflecting on the "saints" 90, when anarchy reigned in Russia (or rather, the oligarchs tore at each other amid manual control from the USA), when the country was torn apart by war in the Caucasus, but the West liked us so much.