In Ukraine, the discussion continues of ministers who recently received their portfolios. One of the ministers most criticized was Education Minister Anna Novosad.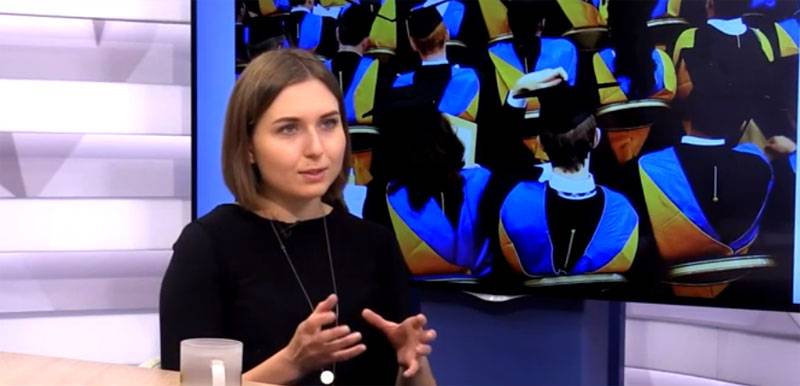 Ms. Novosad 29 years old. Novosad is a graduate of the humanitarian lyceum in Kiev. In 2011, she graduated from the Kyiv-Mohyla Academy National University with a degree in Political Science. Two years later, she received a master's degree in the Dutch Maastricht. Trained in Spain. She was a scholarship holder of the Soros Foundation.
About herself Anna Novosad reports that she is fluent in several languages, including German and English. But in Ukraine, they noticed that Novosad did not speak Ukrainian - at the level that the Minister of Education should own. The network has already ridiculed the Minister of Education of Ukraine for the large number of mistakes that Novosad makes in his posts.
Tatyana Montian counted in only one small note of Ms. Novosad with a dozen errors. Trying to demonstrate knowledge of Ukrainian, Novosad uses the words of the Russian language, to which he adds the letters of the Ukrainian alphabet. For example, the word "tasks", which in the Ukrainian language sounds like "zavadannya". In other posts, no less mistakes.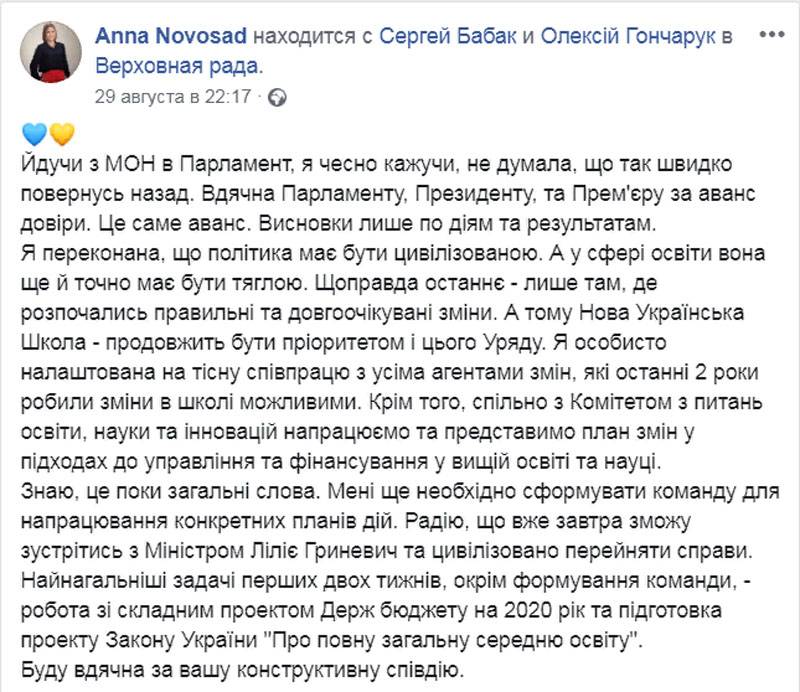 Ukrainian users noted that the so-called Ukrainization of society turns into a farce if even the official who is directly responsible for education and science, the head of the Ministry of Education, doesn't own it.