The Russian center for reconciliation of the warring parties commented on the situation in Syria. Russian officers confirmed the evidence that a blow to one of the districts of Idlib province was inflicted by American troops.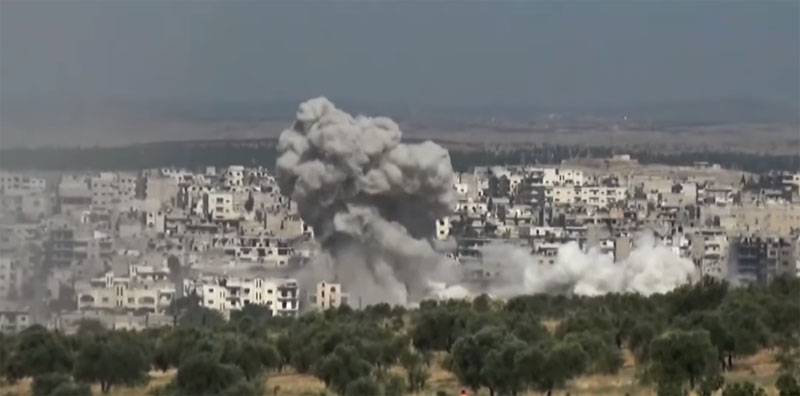 Recall that earlier Middle Eastern media came out with materials stating that the United States launched a missile attack on the training camp for militants affiliated with Jebhat al-Nusra (* banned in the Russian Federation).
The Russian center noted that the Syrian government army is currently fighting in Idlib province. It is also noted that the Syrian army announced a moratorium on the conduct of hostilities in Idlib the day before. It operates from 6 in the morning of 31 August. Moreover, as noted, the introduction of this kind of moratorium was agreed with Russia and Turkey.
It is additionally noted that the Americans did not coordinate their missile strike with either Russia or Turkey.
At the same time, experts in different countries of the world raised the question of why the United States just now decided to strike at jihadists. One of the versions - they wanted to shift the blame on Russia in this way, but the real source of the blow was quickly revealed. Washington has not yet received official comment on the attack on militants in Idlib province.
Meanwhile, Western media also write about a very unexpected strike by the Americans.