The Ukrainian president, who arrived in Poland on the eve to participate in events dedicated to the 80 anniversary of the outbreak of World War II, spoke out about his telephone conversation with Vladimir Putin. According to Zelensky, the Ukrainian Foreign Ministry in its past made attempts to interfere with the conversation between the two presidents. In an interview with the "1 + 1" channel, Zelensky said that the second telephone conversation with the Russian president took place after Ukrainian soldiers died in the Donbass.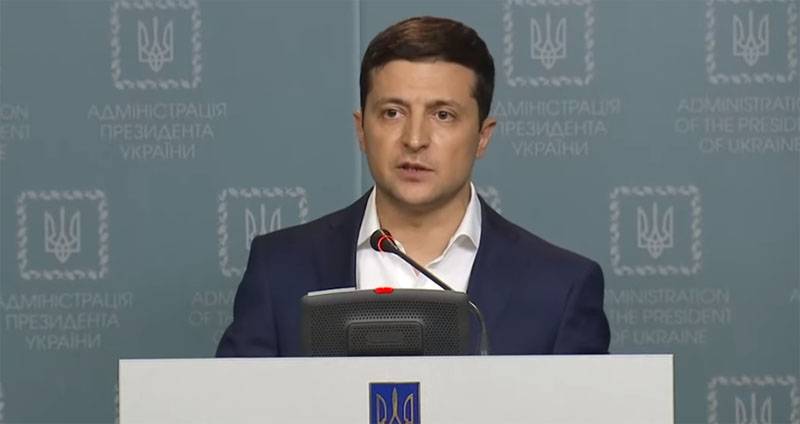 Zelensky:
During the first conversation, we agreed on a ceasefire. The second conversation was urgent. I said that we agreed on a ceasefire, but this does not happen. There was an exchange of information about more specified steps for the return of the guys, and not only the sailors.
According to Zelensky, the second conversation was more thorough than the first. The President of Ukraine was asked whether the question came in a telephone conversation with Vladimir Putin about the Crimea. Zelensky said that "it is very, very difficult to resolve all issues at once, including the status of Crimea and Donbass." According to him, everything needs to be solved step by step. At the same time, Zelensky noted that the next step will be their personal meeting with Putin, which is "being prepared." It will take place during the so-called Summit in the Norman format, about which Zelensky wanted to talk personally with US President Trump in Poland, but he decided not to fly to this country.
Zelensky on possible new arrangements:
I think that only by looking eye to eye and in the presence of Western leaders can we come to an agreement and sign up.
During a visit to Poland, Zelensky called the construction of Nord Stream 2 a threat to all of Europe.