In Ukraine, there was a worrying feeling about the new initiative of US President Donald Trump. A few days before the "intersection" with Vladimir Zelensky in Poland, Trump demanded that the Pentagon and its controlled entities conduct an audit of the military and technical assistance provided to Ukraine.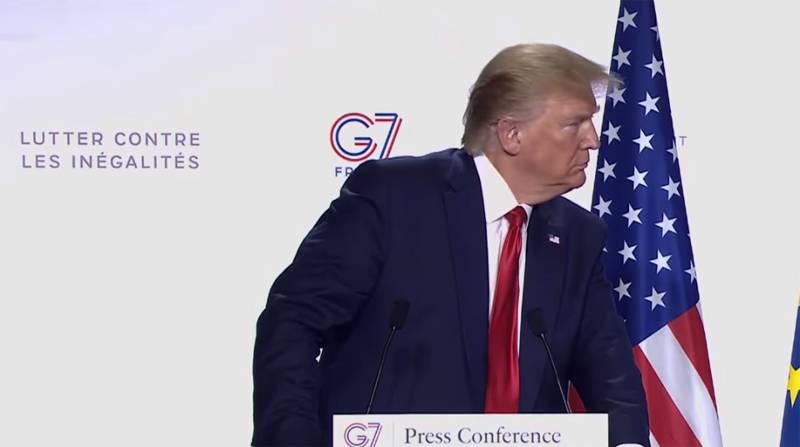 The American publication Politico reports that Trump ordered a full audit of the funds allocated to Ukraine, to determine whether all the money was spent for its intended purpose. It is also noted that the President of the United States demanded that he be given an assessment of how much such assistance generally meets US interests.
Such senior officials as the head of the Pentagon, Mark Esper, and Assistant to the President of the United States for National Security, John Bolton, will be involved in the control of audit activities. It should be noted that Bolton has already made his visit to Ukraine - just at the moment when the Verkhovna Rada of the new convocation begins its work in Kiev and when Zelensky makes proposals for candidacies for ministerial seats.
From the material in the American press:
At the time of the audit, the allocation of funds through military and military-technical assistance to Ukraine is frozen.
About when the process of allocation of American funds to Kiev will be unfrozen (and whether it will), not reported.
According to Donald Trump, "you need to check where 1,5 billion dollars allocated from the US military budget to Kiev were spent."
I must add that Ukraine expected to receive another 280 million dollars from Washington in the near future.