Communicating on trips, in the pauses between filming, you unwittingly open your ears so that you are like Cheburashka and listen. You listen, because it is in such pauses that sometimes you get so much information for thought ...
Our arrival at the training ground for large-caliber mortar bombers was no exception. From our general point of view, the trip was a success, the readers went in, and someone directly got such a rather big piece of the Nostalgia cake.
But we returned puzzled. And seen and heard.
Complaints about incoming replenishment. For those who are trained by these vicious-looking contract sergeants.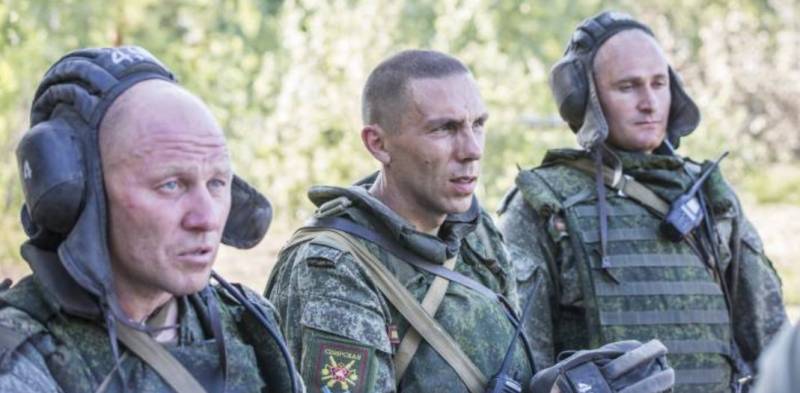 In general, a few words should be said about them separately. In fact - the cutest people. Absolutely not malicious, polite and correct. Rummaging through the bushes, the very such appeal to the young growth that I heard was "young people". More precisely, "young people, will you move, or will I **** you?"
I doubt, to be honest, that Comrade Sergeant would fulfill his promise. Not that army today, not those orders. You know, sometimes it's a pity.
We talked a lot about this topic. Our army has really changed. And in many ways - in a very good way. The use of soldier's labor for personal purposes has become a thing of the past; frankly stupid jobs such as "digging from here until lunch" have actually become much less, indeed, only a year in order to educate a soldier at least something.
And they teach.
If we take artillery as an example, where we were recently, then it's generally difficult. It's clear that there are loaders and trays there - you can take anyone, and the gunner doesn't have much work, although you already need to understand, at least approximately, where the mine will fly.
So what do those who teach to the best of their ability and ability complain?
Complaints rained down on those from which to make soldiers.
The main problem of today is the psychological component of the soldier. What is a modern conscript? A certain very amorphous substance, weak-willed (with rare exceptions), uninitialized and not knowing anything.
I watched. Really some kind of lost.
It's a long time to describe, but in fact these young people, torn off the Internet, are a very sad sight. I would say in the style of a donkey Eeyore: "heartbreaking." In reality, the cry "Why are you like that!" Was tearing my soul apart, watching how young fighters tried to solve the problem of transferring mines from one installation to another.
Yes, you just had to remove one mine from the car, put it in a box, carry 50-60 meters and that's all. This ugly action took 20 minutes and the resources of eight and a half people. Half is me, because I could not stand it and began to give advice. Comrade Senior Sergeant had already choked.
Considerations of zero. Full. To understand how to put your foot in the right way, how to direct this damn box so as not to tear everything down the road is a problem.
Physical training is disgusting. Seven people carried the box to another machine 10 minutes. With two stops. Yes, there were a couple of pretty little guys like that, the photo shows that there should be a silushka. One even had an intellect and a thinker, but the rest of the team more than compensated.
137 kg weighs a mine. Well, let 10-15 kg weigh the box. Total - 150. 150 kg per 7 person - this is 22 kg per person. Yes, it's inconvenient if you don't know how to take it correctly. The sergeant tried to explain, no one understood, therefore he was tormented.
It is clear that in real life the box was carried from the rack in the warehouse to the car, the car drove up close to the mortar and everything in that vein. And here is such an ambush: it is necessary to transfer mines to the main installation. Compensate for the ammunition that went into sighting, that is, two mines.
As a result, we watched a very mournful sight.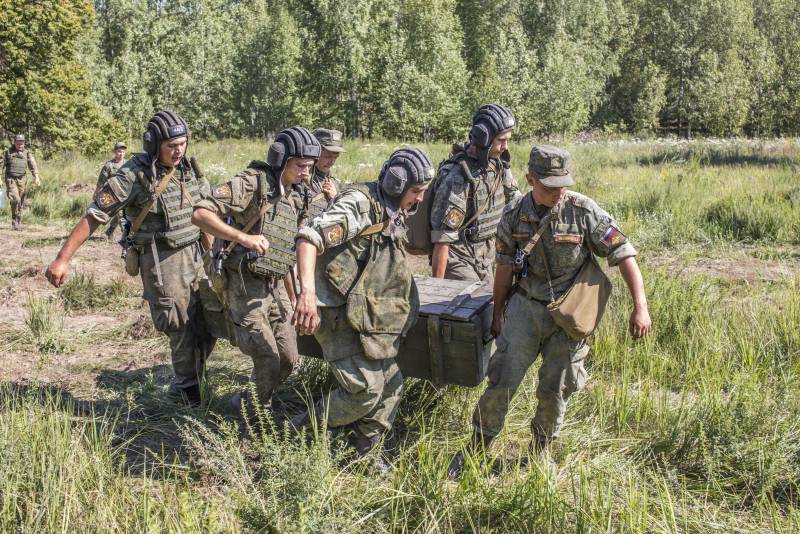 Dear readers from among those whose heart hurts for their own army, we clearly have a problem. And what to do with it is not very clear yet.
As I am constantly told, more precisely, they used to say, now they are screaming, the last 3-4 of the year the army is consuming biomass. These are not potential advocates, this is a real biomass that does not know how, has not been trained in anything, and most importantly - it does not need all this at all.
To strain your year is all.
That's noticeable. It is read in the eyes. It is said drooping and not straightened shoulders and lowered heads.
About three years ago, in the Black Knives brigade, we shot a report about about the same recruits who still could not do anything, and got kneaded with the shooting. For the first time on the move, they jumped out of an infantry fighting vehicle and into a chain turned around not in the field, but in the field. And what sergeants were in Boguchar ... Arrogant, evil-minded, contemptuous. Any mom from KSM there would have been enough of a relative from those epithets with which the "double basses" rewarded the youngsters.
And it worked. And in the end, anger ignited, and the guys did everything fine. And no complaints, although the opportunity to complain quietly was enough. On the contrary, it was clear that sergeants were respected.
I do not call for verbal artillery preparation, but ... Sometimes it is necessary. For artillerymen, for educated and almost cultural people (it's normal, of course, it happens that organoids are just the size of a mine for the Tulip, but this is an army) isn't it accepted ...
And in the end, these are ... Longing. They have torn away from the Internet, a friend and adviser, but they have not yet taught how to use their heads simply.
And the conclusion is not very pleasant. This is not an army, but some kind of kindergarten / boarding house for noble maidens. Where parents who did not attach the little finger to the upbringing and preparation of their child, just shed it with the words "there at least do something from you!".
I heard this phrase myself. Not a "man," but "at least something."
I apologize, our army is an educational institution such as a cadet school? Or a charitable institution for the education of worthless? At the expense of the budget?
Yes, I'm really scared from these amoebas that fall into the troops. They should be taught there in just a year to use sometimes very complex equipment. With the prospect that they will not forget it.
They will not forget, right? Yeah, shchazz ... Let's just demobilize and hold on to the smartphone hands. And they will be happy. And to us - an organism that has been exhausted and that all the little that has been taught to it will be quickly forgotten.
Sadly, this is a reality.
Of course, there is a small aspect here. This is a contract. It is clear that the army must be professional, because the main thing is the contract soldiers. A man signed a contract - and that's all, for five years you can teach, train and all that.
Today, the conscript army is seen as a filter for those who can, and most importantly, want to serve further. Probably ok. Especially when there is someone to choose from.
While there. Or still there.
In fact, the shop may close very, very soon. When this muddy stream from amorphous bodies of ignoramuses and unintelligence will amount to 99% of the draft. Maybe? Yes easily. And nobody cares.
I watched for a long time, listened for a long time, and now I really realized that I was too late to sound the alarm.
Indeed, what now to do? What to do tomorrow, when these Internet ones will make up the whole mass of appeal? Where to run if the simplest and unicellular are our everything tomorrow?
And there seems to be no one to claim. Parents? And they plow, because figs in terms of free education. Kids need to be taught. School / gymnasium / lyceum? Well, in the open they say that everything, the shop has closed, teachers now only teach. Institutes / Academies? Do not even laugh.
All primary training ordered a long life. This is not known for the first day, but it's only three years since we started trying to digest these fruits.
The army is still coping. The last Soviet generations so far seem to be nothing. But they, excuse me, are all. They will leave the scene soon. And then?
Further, the warm and gentle waves of the Internet will grow us radiolarians, ciliates, flagella and other organisms that will try to do something like this in terms of protecting our homeland.
No, it's clear that with proper processing they will do everything they can. Another question: how much can they? And is that enough?
Really thing rubbish. And while I can't find the clearance. Maybe, of course, someone will have lighter thoughts, but this "someone" should sit in the Kremlin and understand the essence of the problem.