The US command reports a shortage of military specialists in a number of areas. First of all, we are talking about specialists in the field of cyber operations, ammunition disposal, and maintenance of smart military equipment.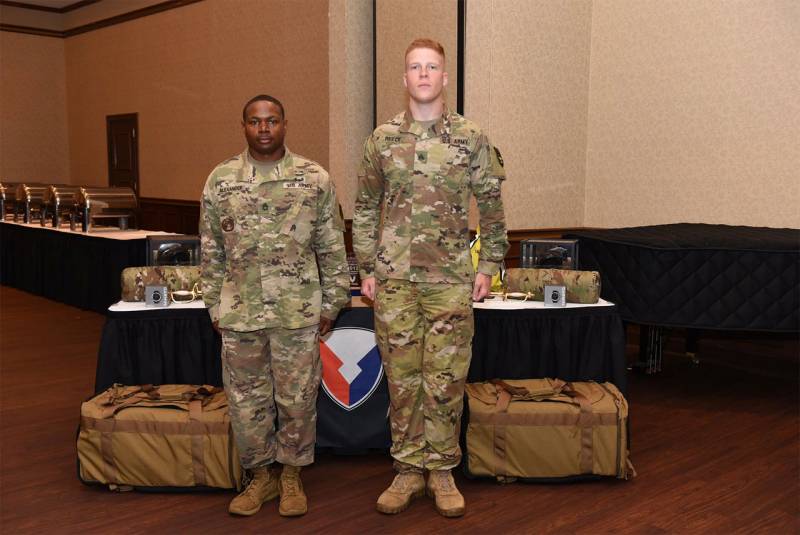 In this regard, a search is underway for methods to attract military personnel in reserve to military training, to participate in operations, and the possible conclusion of new contracts.
The command believes that the best option in this situation would be material incentives. It is for this reason that it was decided to increase the level of surcharges (the so-called bonuses) for those who are recruited to the service for a certain period of time and for people who renew (renew) the contract.
Representatives of the US military command note that for the infantryman, re-enrollment in a given unit during the year meant a payment of 2,1 thousand dollars. At the conclusion of the five-year contract, the amount of "bonuses" amounted to 6,5 thousand dollars. In the new edition of the financial legislation, in the event of a repeated five-year contract, the amount of payment increases to 8,3 thousand dollars.
The amount of maximum payout is also determined. It is noted that in this case we are talking about re-signing a contract by fighters of special units. In the previous version, the maximum payout was 72 thousand dollars. In the new version - 81 thousand dollars.
The American media cited a statement from a recruiting service representative:
Everything is very simple: a soldier will receive more financial bonuses if he is ready to give more, including more over the period of service.
He gives an example of payments to a military intelligence sergeant: 9,9 thousand dollars at the conclusion of a second contract. Before the innovations, this amount was 7,8 thousand dollars.
The Pentagon believes that increasing the level of payments and financial bonuses will attract a sufficient number of specialists to the army.