In Vladivostok, the small marine tanker Mikhail Barskov, project 03182 (Platform-Arctic code), under construction for the Pacific, was launched
fleet
. The ceremonial ceremony took place at the Shipyard East Shipyard. This was reported by the press service of the administration of the Primorsky Territory.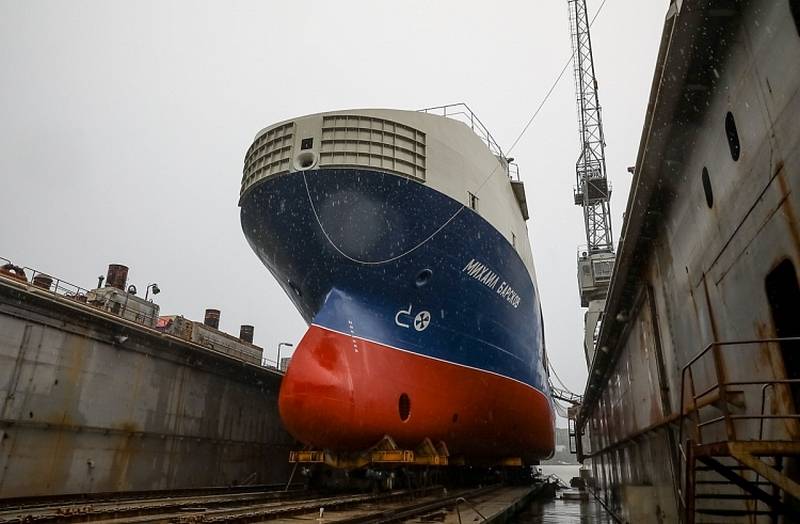 Vostochnaya Verf shipyard completed the construction of a small sea tanker in the interests of Pacific Fleet. As noted in Vladivostok, this is the largest ship built in Primorye over the past 30 years. The tanker is launched and will be retrofitted afloat. The transfer of the tanker to the Russian Navy is scheduled for the end of the 2019 year.
The small sea tanker Mikhail Barskov is the lead in a series of two ships under construction for the Pacific Fleet. The construction contract was concluded in 2014 year, the official laying of the ship took place in October 2015 year. The second ship of the series and the first production tanker Boris Averkin was laid down in February last year. The project developer is JSC Zelenodolsk Design Bureau.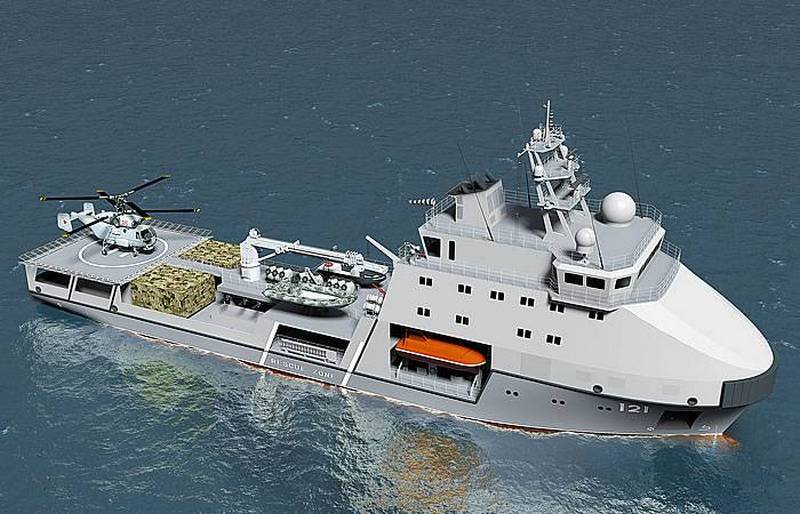 image of a small sea tanker of the 03182 project, Platform-Arctic code
The small marine tanker of the 03182 project was developed as a "multi-purpose platform of a reinforced ice class vessel to provide the concept of Arctic vessels for transporting liquid and dry cargo, discharge cargo and people with the possibility of receiving helicopter equipment (including unmanned aerial vehicles) and performing rescue operations." The ships of this project are intended for patrolling, emergency rescue duty in the areas of navigation, search and assistance to ships in distress. As well as for pumping water from flooded compartments and towing emergency vessels to the place of refuge. In addition, they will be able to perform the functions of a fire vessel.
The total displacement of the tanker is 3500 tons, the deadweight is 1560 tons. Length - 78,8 meters, width - 15,4 meters, maximum draft - 4,9 meters. Cruising range - 1500 miles, autonomy - 30 days, crew - 24 people. Tanker seaworthiness - up to and including 9 points. The power of the main power plant is 3x1600 kW. The power of the auxiliary power plant is 2x400 kW.