In China, the assembly of the first flight model of a promising manned partially reusable spacecraft was completed. As transmits
"Nplus1"
The new ship is designed to deliver astronauts to a future orbital station.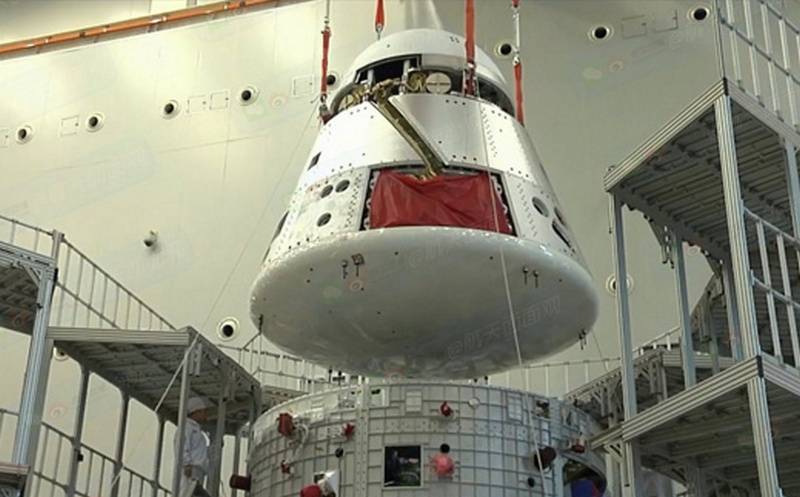 Chinese engineers completed the assembly of the first flight model of a manned spacecraft for the delivery of astronauts to the orbital station or flights to the moon. The new apparatus consists of two parts; habitable capsule and service module. At the same time, the service module will be reusable, however, after each return to the ground, it will be necessary to change the heat shield on it. The manned ship is designed for delivery from two to six astronauts. Depending on the modification, the mass of the device will be from 14 to 20 tons.
In China, they say that the new ship will be launched into orbit with the help of the Changzheng-5 B heavy rocket, the first flight of which will take place at the end of this or next year. The rocket will put into orbit a new spacecraft, which will fly in an unmanned version. Prior to this, the developers tested the landing platform, in 2016, sending a spacecraft model into space. The tests were considered successful.
It can be noted that China is catching up with the American companies SpaceX and Boeing, creating their own manned ships. SpaceX already sent its ship Crew Dragon on the first unmanned flight to the ISS, but then she lost it due to an explosion in tests.