The Ministry of Defense of the Russian Federation still decided to dispose of the former and only submarine of the Ukrainian Navy Zaporozhye. Information on finding a contractor for this job is available on the public procurement portal.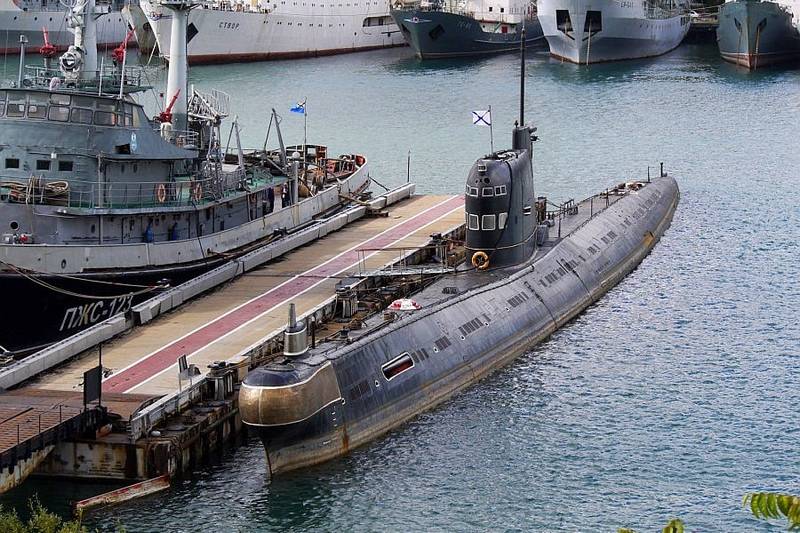 The Russian military department has placed a tender for the disposal of "a diesel submarine of the 641 project and a large anti-submarine ship of the 1134B project in the 2019 and 2020 years." The cost of the work is estimated at 193 million rubles, the deadline for their implementation is until November 10 November 2020.
At the moment, the Russian Navy has only one project 641 submarine - this is the former diesel-electric submarine Zaporozhye, formerly owned by the Ukrainian Navy and abandoned on the base of the Black Sea
fleet
after the reunification of Crimea and Russia. Earlier, the Ministry of Defense has already announced a tender for its disposal, but then canceled at the request of the customer.
The submarine Zaporozhye was built in the year 1970. Until the 1990's, she served in the Northern Fleet of the USSR Navy, and later was transferred to the Black Sea Fleet. In the 1997 year, during the division, it became part of the Ukrainian Navy and until the 2014 year it was the only Ukrainian submarine. In the 2012 year, the submarine was repaired and it even dived to a depth of 14 meters.
After the reunification of Crimea, part of the crew of the submarine continued to serve in the Russian fleet, part went to Ukraine, and the submarine itself remained chained in the southern bay of Sevastopol. Previously, it was offered to transfer to the Ukrainian Navy, but for some reason the return did not take place. Also, "Zaporozhye" was proposed to be turned into a museum.