The United States is unable to confront China in the western Pacific and will be defeated in the event of an open conflict. This was stated by specialists from the US Study Center at the University of Sydney in Australia.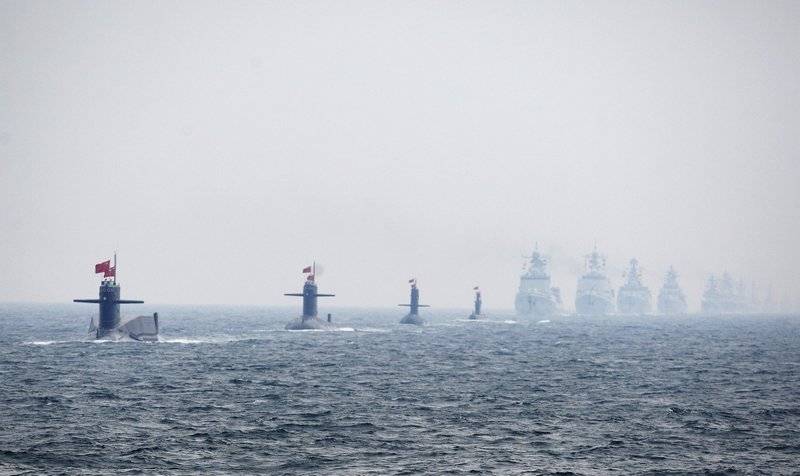 According to Australian experts, the United States has lost all its advantage in the western part of the Pacific Ocean and is no longer able to resist China, which is constantly building up its forces in this region. Experts call the cause of the loss of superiority a financial crisis that arose due to "constant delays and unpredictability of funds."
The US defense strategy in the Indo-Pacific is experiencing an unprecedented crisis. This is basically a crisis born of a mismatch between Washington's strategic goals and available funds
- says the study.
Experts point out that because of this, the Pentagon has no opportunity to increase the size of the army and purchase new weapons, and the cancellation and delay of the introduction of new programs led to a lag in the modernization of the armed forces. Also, the lack of funding, according to the Australians, is influenced by the continued involvement of the United States in military conflicts in the Middle East, lasting more than 20 years and distracting funds that could be directed to "confrontation with superpowers."
In connection with the loss of US positions in the western Pacific, experts urge Washington, as well as its allies, Japan and Australia, to revise their military budgets upwards, in order to counter the rapidly developing China. According to reports, the Chinese armed forces have already deployed about 1,5 thousands of short-range ballistic missiles, 450 medium-range missiles, 160 intermediate-range missiles and hundreds of long-range ground-based cruise missiles and continue to build up forces.
Previously, the Pentagon announced that they intend to mark out missile launchers in the Asia-Pacific region for medium-range missiles "to counter China's aggressive plans."