The United States published materials on the Agile Spirit 2019 military exercises conducted in Georgia. Maneuvers at the brigade level were carried out at several Georgian training grounds, including the Vaziani base. In total, about 3,3 thousand people took part in the exercises, which were positioned as increasing the level of interaction between the Georgian army and the military of NATO countries.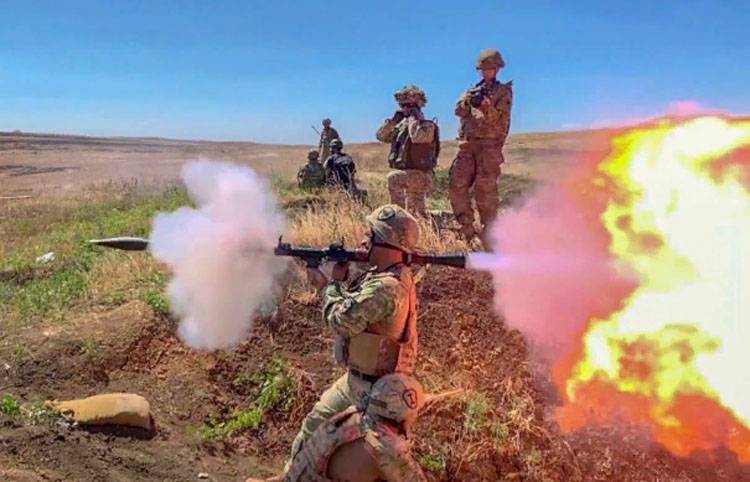 One of the stages of the Georgia-NATO format exercises is live firing. It is noteworthy that the practice of firing even from the RPG-7 by the Georgian military is carried out under the scrutiny of American "partners".
In the area of ​​the Georgian capital, firing from regular armaments of armored vehicles was arranged, which was connected to maneuvers. So, during the exercises used armored fighting vehicles "Stryker".
According to the press service of the European command of the United States, the skills of anti-tank operations in units were tested. In particular, American Javelin anti-tank missile systems were used. American colleagues taught Georgian colleagues how to use these anti-tank systems.
After completing the exercises in Georgia, the US European command once again promised its Georgian partners "comprehensive support to strengthen security."