Some details are published related to the shutdown of the 4 power unit of the Beloyarsk nuclear power plant. It is a power unit with a BN-800 reactor - a fast neutron reactor. The shutdown became unplanned, like the previous one - which happened a little more than a month ago.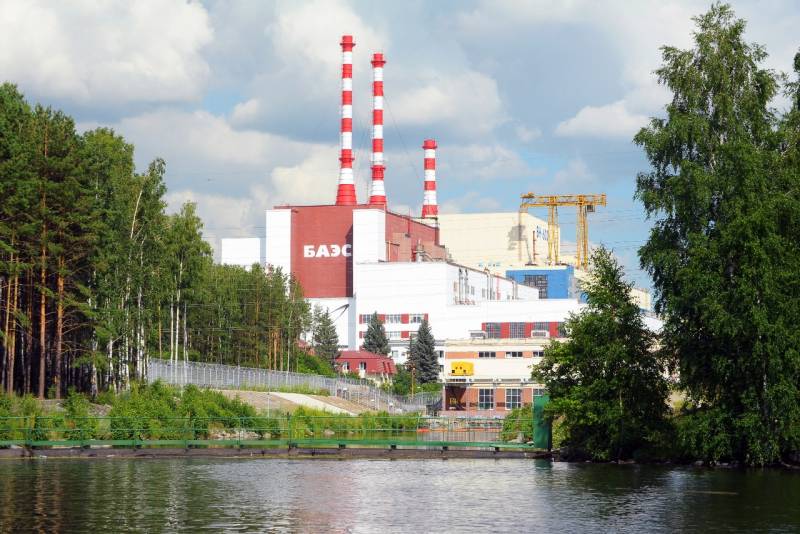 On July 12, it was reported that power unit No. 4 of the Beloyarsk NPP shut down due to changes in the capacitor parameters installed in the turbine generator shutdown system.
Today, another error was announced in the system, which ultimately led to a new shutdown of the power unit.
The published message says that the automated protection has worked after a power loss on EC No. 4. Moreover, as stated, the operation of one of the protection systems was false. At the moment, the Beloyarsk NPP power unit is disconnected and is in a semi-unloaded state.
Station Press Service:
The power unit was shut down according to the regular algorithm according to the normal scheme. After finding out the reasons for the false positive of one of the protective systems, the power unit will be switched on again and will resume operation.
For reference: BN-800 uses uranium-plutonium MOX fuel (with several types of fissile oxides). The use of such fuel actually allows irreversible disposal of surplus weapons-grade plutonium.