The Minister of Defense of Serbia visited the Rostvertol helicopter plant in Rostov-on-Don. Serbia has already purchased a batch of helicopters in Russia and intends to deepen its partnership in the military-technical sphere.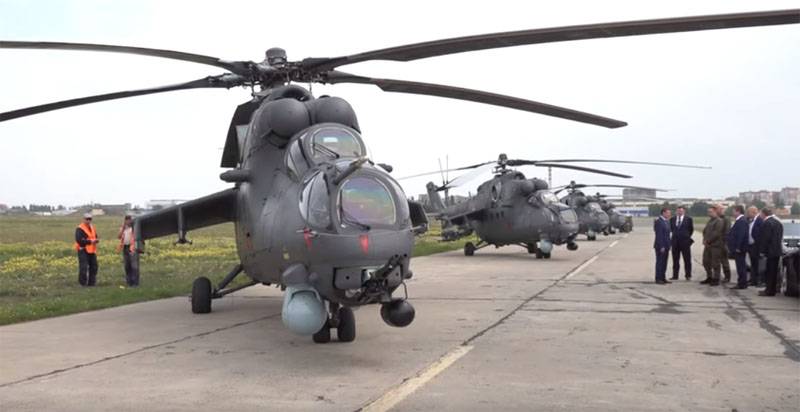 Commenting on the previous purchase of Mi-35M helicopters, Serbian Minister of Defense Alexander Vulin called these Russian helicopters the best in the world in their class. According to Vulin, the Mi-35M is real flying
Tanks
that allow you to reliably protect the Serbian airspace and strengthen the combat potential of the country.
The Minister of Defense of Serbia added that he was purchasing arms from Russia Belgrade for the sole purpose of not letting anyone talk to the Serbs from a position of strength. Alexander Vulin added that peace in the Balkans remains a priority for Serbia.
By the end of the year, the Serbian Air Force will include seven Mi-35 helicopters and three Mi-17 helicopters.
As military-technical support, Belgrade will also receive from Russia (already free of charge) three dozen T-72 tanks and as many BRDM-2 tanks. The first batch of BRDM-2 has already arrived in Serbia.
Negotiations are ongoing on the supply of the Serbian army air defense missile systems Tunguska and air defense systems Buk-M2.
Recall that not so long ago in Pristina (Kosovo) they announced a certain kind of territorial claims against Belgrade, which led to a new round of escalation.