Former soldiers of the extremist battalion "Azov" (banned in Russia) threatened the former president of Ukraine with a prison. This became known from the video message that they posted on the YouTube channel.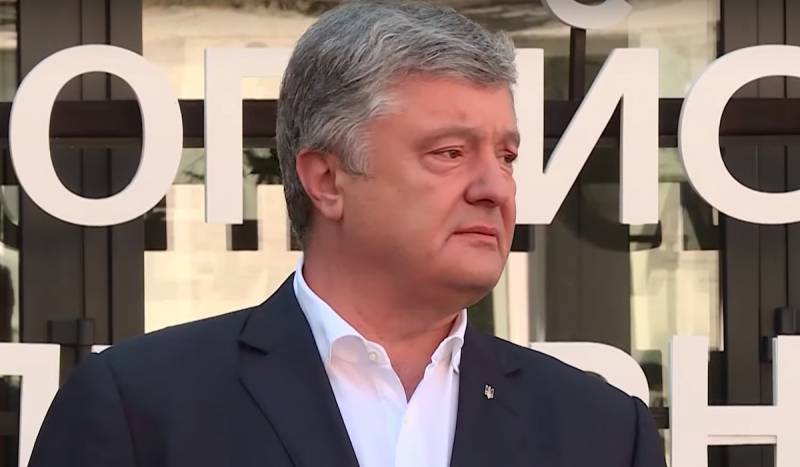 Three former Ukrainian security officials who served in the Azov battalion promised Petro Poroshenko to send him to jail. Threat post Oleg Tolmachev, Dmitry Kukharchuk and Nikita Makeev posted on the YouTube channel Liga Serdec.
In their address, the recent "Azovites" recalled that Vladimir Zelensky, who had recently become president, promised his predecessor prison bunks. They noted that since Zelensky was in no hurry to keep the promise, they would have to deal with it themselves.
According to freshly baked video bloggers, Poroshenko "sells TV channels" and plundered the defense industry. "
Immunity will not save you. We will catch you in all corners of our beautiful country. Hide, you're used to doing it. However, do not hide from us.
- says the video message.
Companions said they had repeatedly shown their contempt for the former leader of the country. Tolmachev stressed that Poroshenko did not shake hands during the Invictus Games exercises, Makeev recently showed Poroshenko a shot through bulletproof vest, which was purchased at Poroshenko: this tried to prove the low quality of the product. Kukharchuk said that he "drove" the former president out of Cherkasy.
Poroshenko: criminal cases multiply
Currently, several criminal cases have been opened against the former leader of Ukraine and his entourage. It is alleged that Poroshenko avoided paying taxes on transactions related to the Kuznitsa on Rybalsky plant owned by him.
Another case was opened against Petro Poroshenko according to the statement of the former head of the Court of Appeal of Kiev Anton Chernushenko: he claims that when he was the head of state Poroshenko demanded that he make decisions regarding the innocent.
Also at the end of February, a journalistic investigation was released, which accused senior officials of selling spare parts to state companies at inflated prices. AT
stories
people from the inner circle of Poroshenko were involved. In particular, the First Deputy Secretary of the Security Council and Defense Oleg Gladkovsky, his son, the leadership of the state-owned enterprise Ukroboronprom. Only the announced part of transactions amounted to about 250 million hryvnias. According to Rambler, at present, 13 criminal cases have been opened against Poroshenko's entourage.