The American edition of National Interest published the TOP-5 of the most powerful and dangerous aircraft created in Russia.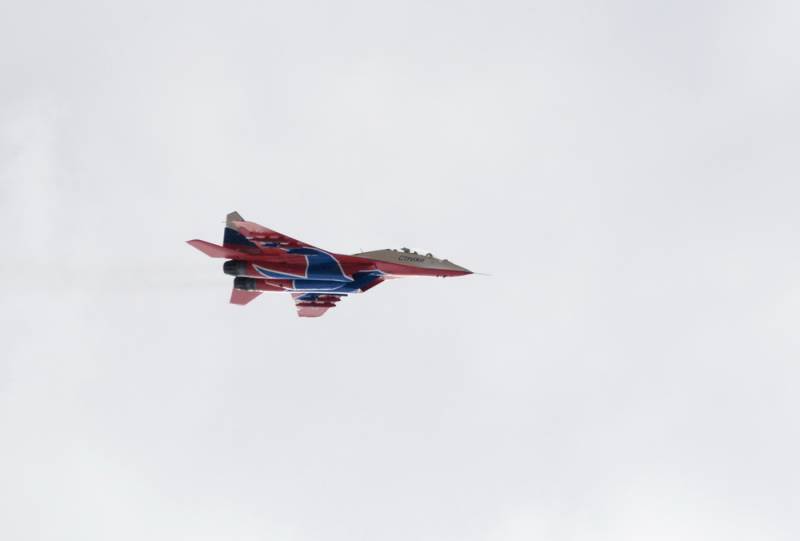 This list includes the Su-27 fighter, which became the Soviet response to the American F-15 and F-16. Multipurpose fighter has unique weapons, including several ground-to-air missiles. The MiG-29, which is currently in use and is in service with many countries from the republics of the former USSR and not only, is one of the most maneuverable aircraft. Its performance is superior to that of the F-16. In addition, the fighter is equipped with P-60 missiles for close-range combat and air-to-ground missiles.
The American TOP includes Su-35 and Su-57 fighters. Su-35 is famous for its high-speed performance and super-maneuverability, a large radius of application. This fighter has a high secrecy, since its design uses radar absorbing materials. The fifth generation Su-57 is a more advanced version of the Su-35, according to NI, and surpasses it in maneuverability, stealth and armament.
The Tu-160 strategic bomber was recently recognized as one of the most dangerous aircraft in Russia.
The publication notes that the Tu-160 is superior to American bombers in speed and range. The powerful Tu-160 can carry various types of warheads, including nuclear ones.
In fact, NI's "research" looks like a banal enumeration of modern and less modern fighters and long-range missile carriers, which are in service with the Russian Air Force.